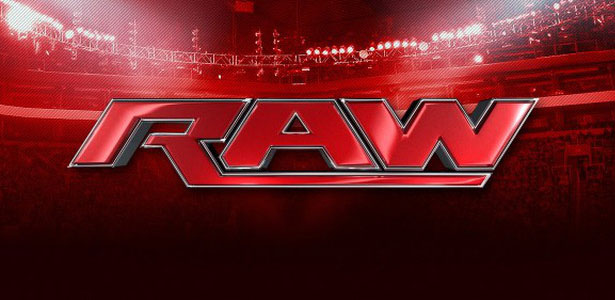 Storyline development for the divas
For years now, the divas division has struggled to build and maintain any kind of momentum. Whether this is due to a lack of talent, or a lack of effort from writers is anyone's guess, but I for one have a great deal of sympathy for the divas. Currently, we have THREE on-going storylines for the divas, with Layla and Summer Rae fighting with and over Fandango, Steph's on-going war with the Bellas & Paige's turn on AJ on RAW. At least it is something and I commend WWE for investing more time into their women as of late.
A day for breasts
For a while I was unsure as to whether this was a bad thing or a good thing on RAW, but Monday's show provided us all of two moments of cleavage, one accidental and the other slightly strange. Nikki Bella's nip slip was well covered up by the USA network, but nothing can escape social media and the picture soon went viral. Also, during Stephanie McMahon's ridiculous arrest segment, we got a peak at her chest gap, a chest gap that would rival those of Chris Jericho's or Kofi Kingston's. How could I not mention these two incidents in my RAW review?
Paul Heyman & Brock Lesnar
Oh how I've missed listening to Paul Heyman's promos. The man can control and manipulate an audience so effortlessly that it makes for such enthralling television. The return of the beast incarnate is always going to garner a lot of attention, and I can only hope for a real solid feud between Lesnar and Cena in the coming weeks. Summerslam is already potentially looking like a really great card, but I am unsure as to whether or not Brock Lesnar necessarily deserves to capture the WWE World Heavyweight Championship. All in all though, a welcome sight seeing Heyman & Lesnar back in a WWE ring.
Stephanie's arrest
I read an article on this website earlier on today outlining why Stephanie McMahon is such a great heel. The article was very good and I absolutely agreed with every point made. Stephanie is crucial to WWE programming as she attracts so much heat from almost any audience. But why oh why do WWE feel the need to stage some kind of 'arrest' every now and then? In boxing or UFC, police don't interrupt a bout and arrest both participants for battery, so why must it happen every so often in wrestling? The concept is silly, but on the plus side, how hot is Stephanie McMahon by the way?
The Nation of Jobination
Similar to my point earlier regarding the divas, I respect the fact that WWE are trying to put some time and effort into as many of their talents as possible. Xavier Woods, Big E and Kofi Kingston, however awful, deserve their chance just like anybody does. A Nation of Domination-esque gimmick, though, will only work with the correct players involved. None of the three men are even remotely intimidating, and if the storyline is going to progress and entertain, WWE will need to bring in Mark Henry and R-Truth, who despite their respective ages are still more than capable of being entertaining both as heels or as faces. Add them or scrap it, WWE.
Flo-Rida
Oh. My. God. Why? Why do we need to see this WWE? Are we watching the X-Factor or are we watching wrestling? I don't care how successful Flo-Rida is, as he's obviously a much bigger star than I am, he has absolutely no place on RAW, Smackdown or any PPV, and adds nothing to the overall show. NOTHING. As an Englishman, I am in no way interested in Flo-Rida and am unsure as to how popular he is in the states, but if there is one thing I can guarantee, it's that wrestling fans will never want a show to include a musical performance. They are there, after all, for the wrestling and for the wrestling only.
What did you think of RAW? Comment below with your thoughts, opinions, feedback and anything else that was raised. Follow me on Twitter @OliverNorgrove