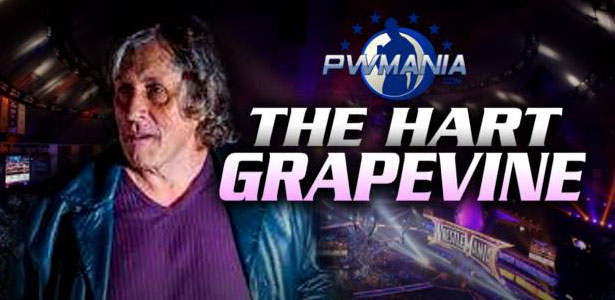 Seeing the stagnant product of WWE with regards to RAW, Smackdown and Main Event as of late and having seen the tremendous product that NXT has come out with as of late, I had a revelation of sorts.
Not only is WWE vastly under-estimating its current audience and missing multiple opportunities to truly maximize all of their television minutes, they are continuously devaluing many of their best talents.
WWE's main roster has close to 80 people on it fighting for even just a few seconds of TV time each week, but generally less than 40 actually get on RAW & Smackdown while the rest are relegated to Main Event and Superstars if not dark matches. And with 50 or more talents signed to developmental deals, I find it difficult to see new opportunities arise without other worthy talents being pushed aside.
Jeremy Borash of TNA made an excellent point in a recent statement. Europe is truly an untapped market. Sure, WWE goes over there once or twice a year and hits the biggest cities. But what if WWE were to move Smackdown and a completely separate roster to the Eastern Hemisphere?
WWE and wrestling in general has a huge following in Europe, Africa, Russia, India and Japan. India is one of the world's largest untapped markets with a massive population base, a similar language base and a rising economy that a cultural icon to India, could boom success there today much like stars such as El Santo, Rikidozan, Carlos Colon or even my brother Bret were to their own respective homelands.
By separating the rosters, more opportunities could be afforded to many outstanding talents such as Dolph Ziggler, Christian, Damian Sandow, Evan Bourne, Justin Gabriel, Alberto Del Rio and many more that are otherwise being underutilized in favor of upstart call-ups like Adam Rose and Bo Dallas.
The key to this being successful is to not only separate the brands and rosters, but also the production staff. One of the most suggested reasons to the initial success of NXT, is the absence of long-time WWE executive producer Kevin Dunn.
Perhaps by promoting a new production staff from NXT to Smackdown the 2 brands can truly, once and for all be in competition with one another.
Just a thought that ran through my mind, but I'm interested to hear what wrestling fans abroad think about such an idea. After all, wrestling is truly a universal product.
What do you think? Comment below with your thoughts, opinions, feedback and anything else that was raised.