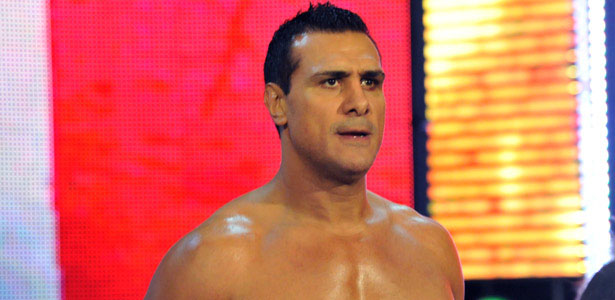 The name of Alberto Del Rio remains a hot topic after the four-time world champion was released from his WWE contract on Thursday.
Shortly after WWE announced that Del Rio was let go "due to unprofessional conduct and an altercation with an employee," Ring of Honor founder and RF Video owner Rob Feinstein claimed that Del Rio slapped a member of WWE's social media team at a television taping this week. This claim was backed up by both F4WOnline.com and PWInsider. To add a new layer to the story, the identity of the person Del Rio had the backstage altercation with has apparently been revealed.
As members of the F4WOnline message board were discussing Del Rio's termination and speculating which WWE employee was on the receiving end of his slap, Wrestling Observer editor Dave Meltzer remarked "Cody Barbierri."
On LinkedIn and Twitter, Barbierri identities himself as WWE's manager of social media live events. Though not identified by name, F4WOnline's updated story on Del Rio's termination says the altercation involved the social media manager of WWE.
According to the new report, a WWE social media manager was apparently asked to clean his plate following a meal in catering. With what could potentially be a racist/xenophobic implication, the employee allegedly joked that it was Del Rio's job to clean the plate.
The comment supposedly got back to Del Rio, who confronted the employee. Dissatisfied with that interaction, which some say did not include an apology to Del Rio, the wrestler allegedly delivered a slap.
As PWMania.com reported, WWE posted the following on Twitter about the incident: "@VivaDelRio is responsible for his own actions. If you're angry at anyone, be angry at Alberto. There's no excuse for a pro athlete not to conduct themselves in a professional manner."
Paul "Triple H" Levesque, WWE's Executive Vice President, Talent, Live Events and Creative, re-Tweeted the comment in its entirety.
According to F4WOnline, Del Rio is believed to be subject to a 90-day no-compete clause, which would prevent him from immediately joining TNA and AAA. Both organizations are reportedly interested in his services.