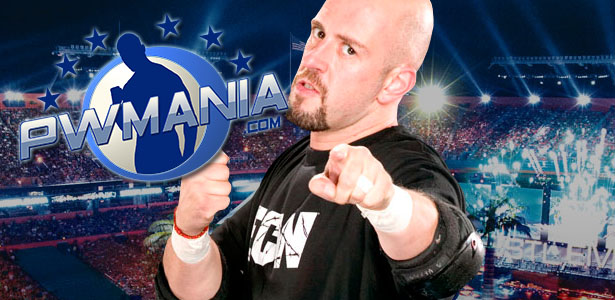 Hello everybody, and welcome back! We are moving ever so close to WrestleMania 30. There is only one more episode of Raw left before the biggest show of the year. I must admit that like many fans out there, I haven't been thrilled with the build for WrestleMania 30. For me as a long time pro wrestling fan I think of WrestleMania as a super card. Right now with the way things are going it doesn't feel like WrestleMania. WWE has done many things right as of late. I just fear that it's too little too late. Let's look at Monday night's Raw.
The opening segment with Batista, Randy Orton, and Stephanie McMahon was awkward. Is it me or is Randy Orton almost invisible in the role of World Champion. Stephanie carried the promo well. She set the story heading into the title match, but does anyone care if Daniel Bryan isn't there. They did a nice job explain each others points, and I loved when Steph stiffed big Dave with that slap. That girl doesn't play. Still the promo was effective for what it was, and Batista left poor Orton laying.
The next segment featured a Fatal Four Way match. Christian v Shemus v Dolph Ziggler v Alberto "slap your leg on every kick" Del Rio. It turned out to be a hell of a match. It made all four guys look great. I also couldn't help thinking how long can WWE hold Dolph Ziggler down. He is an electrifying performer, and sells like the late, great Curt Henning. Lots of cool innovative spots, and at the end Christian slid in for the heat seeking victory. Good match, good finish.
Who did Damien Sandow piss off. You know you're in bad shape when Sin Cara with Scooby Doo beat you in like 2 minutes. Ouch.
HHH's sit down interview was good in setting the stakes for his match with Daniel Bryan. HHH vs Daniel Bryan has taken center stage in this years Mania. The way WWE is setting this match up, and the beating Bryan took from Hunter makes this THE match on the show. It makes HHH a very possible entry into the WWE title match, and the match needs that in order to work. Fans can't perceive Bryan rolling over HHH to get to the title match. This creates that much needed jeopardy.
John Cena & Luke Harper went to a no contest with The Wyatt Family tying Cena up in the ropes. Good match. I like that Cena is acting paranoid, but to me it's a bit over acted. Does anyone believe Cena is scarred of Bray Wyatt. I don't, but what do I know. Still I like what I'm seeing, and their feud is shaping up nicely.
Last segment was the Undertaker and Brock Lesnar. Paul Heyman did a nice job conveying the story, as always. All three men played their parts well, but I'm over the druids, and the casket stuff. The one thing I dislike about this is do fans really believe Brock is going to win. I wish the WWE would've gone down a different path. Make the Undertaker look vulnerable. Make Taker look like the underdog. Get some real physical heat on him. Taker is being booked as the badass, and that doesn't always work. Specially with Brock. We saw the difference in the HHH/Bryan storyline when he beat the piss out of him. Babyfaces like Undertaker can still remain tuff, but in jeopardy.
I really thought that Monday nights Raw was good. It just didn't feel like we are 1 Raw away from WrestleMania. There was to much filler, and not enough sense of urgency. I hope next week the WWE will tighten it up.
This week on Pro Wrestling 101 live We have celebrity chef Plum. He's a life long pro wrestling fan. He has been featured on ABC's The Taste, and he won Guy's Grocery Games. Check it out and www.youtube.com/polacopeter73.
I'm available for pro wrestling bookings, matches, and autographs. April, May, and June still available email me at polacopeter73@gmail.com. Visit www.thejustincredible.com for all things Justin Credible. Linked to all my social media including all Pro Wrestling 101 projects. Listen to my podcast Pro Wrestling 101 live at www.blogtalkradio.com/prowrestling101livewjustincredible Mondays live at 6:30 pm. Follow me on Twitter @PJPOLACO. Like me on Facebook www.facebook.com/believeinjustincredible. Get Pro Wrestling 101 on podcast at www.shiningwizards.com. Visit www.prowrestlingtees.com/justincredible 6 amazing t shirts including the classic "got blood? Follow Chef Plum @chef_plum. Watch Jason XMas party (Friday the 13th fan film) on www.youtube.com/scaredstifftv. Not Just the Coolest, Not Just the Best, That's the Justin Credible Report exclusively at www.pwmania.com