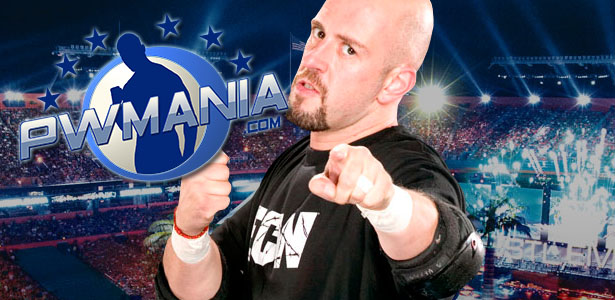 Hello everybody! Welcome to my latest ramblings. Since we're only 4 days away from the biggest pro wrestling event of the year WrestleMania 30. All fans of pro wrestling, young and old, feel the excitement. It's like nothing else in all of sports and entertainment. I have been critical of the WWE's storylines as of late. I think that the build for the top matches have been lackluster. Then I started watching the WWE Network this past week, and I caught WrestleMania fever. The WWE has done a masterful job with the Network. The WWE has created the perfect platform for their insane universe. This years lack of Mania build hasn't hurt them, because no matter who's playing in the their Super Bowl we will watch. WrestleMania is special. The spectacle of a stadium filled with fans, just like you, cheering for their hero's. The WWE Network has succeeded in getting me stoked for WrestleMania 30. Ask any WWE fan what's their favorite Mania moment, and they'll know exactly what it is. This week I want to talk about my favorite WrestleManias. The moments that made me want to become a professional wrestler.
WrestleMania 1. This was the day that everything changed for me. I was 11 years old when Hulk Hogan & Mr. T faced Rowdy Roddy Piper & Paul Orndorff. Back in those days PPV was still not available in all areas. I called every cable company to get information about the show. I must have spent entire days blowing up cable operators. Nothing. Nobody could give me any info. Then I got word that a local sports bar was going to be showing it on closed circuit TV. Yes!!! Then I had to beg my dad to sneak me into the event, because you had to be 18 years old to get into this sports bar. My dad slipped the guy at the door $20, and I was in my glory. I wasn't aware that my life was about to change forever. When I left that sports bar I was mesmerized. Hulk Hogan & Mr. T were victorious, and I decided right then and there. I was going to be a pro wrestler. Looking back I bet my dad wishes he never took me, but it was a defining moment for me. It was the WrestleMania moment that changed everything.
2. WrestleMania 3. This time I was able to watch WrestleMania 3 at home on PPV. All of my friends were at my house for the show. It was also the first time I noticed wrestling styles. The match that really spoke to me was Ricky Steamboat vs. Randy "Macho Man" Savage. I was a Hulkamaniac, but I noticed that I could never be as big as Hulk. If I wanted to be a pro wrestler I had to wrestle like smaller guys. That match was a clinic. It was so fast, and furious. They had so many great near falls. That's how I want to wrestle. That's how I need to wrestle. It was awesome. I still loved seeing Hulk slam Andre, but Steamboat/Savage changed my taste.
3. WrestleMania 6. This was the match that everyone at school was talking about. It was as important to me as anything in life. In school you were either a fan of Hulk Hogan or The Ultimate Warrior. You couldn't like both. It was a burning question, like who's better Biggie or Tupac. Well I was a Hulkamaniac. All of my friends were into the Warrior. I actually got into a fist fight with my friend defending Hulk. Well that day in Toronto the Warrior came out on top. I remember how we were all on the edge of our seats at the end. Just when it looked like Hulk would win Warrior hit his finish and I was crushed. I made peace with my friend after the match, and Hulk passed the torch to the Warrior.
4. WrestleMania 17. This was my favorite WrestleMania for many reasons. The main event was a dream match. "Stone Cold" Steve Austin vs. The Rock. These guys were the two biggest wrestlers of the "Attitude Era". The build for this match was also masterful. Then on the other side of the spectrum It was my first appearance at WrestleMania. I had been to WrestleMania's before during my Aldo days, but never performed. The show was held at Reliant Stadium in front of 67,000 fans. Even though it was on the pre show I got to go out, and wrestle on the WrestleMania stage. When the X Factor music hit I went through the curtain, and I couldn't believe the sea of people. As I'm walking down the huge ramp to the ring I couldn't help but think I made my dreams come true. The match was ok. I never got that big Mania moment, but for that moment I made it full circle. It was an amazing experience that I will never forget. The rest of the card speaks for itself, but WrestleMania 17 was Justin Credible.
Check out my Pro Wrestling 101 instructional videos at youtube.com/polacopeter73. Pro Wrestling 101 Live podcast Mondays at 6:30 pm blogtalkradio.com/prowrestling101livewjustincredible. Go to thejustincredible.com my official website. It has all of my social media videos, and podcasts. Includes the Merchandise page. Buy Official Justin Credible tees at prowrestlingtees.com/justincredible. Follow me on Twitter @PJPOLACO. For Booking inquiries email me at polacopeter73@gmailcom. Get Pro Wrestling 101 on podcast at shiningwizards.com, follow @Chef_Plum.
Not Just the Coolest, Not Just the Best, That's the Justin Credible Report. Enjoy WrestleMania 30.