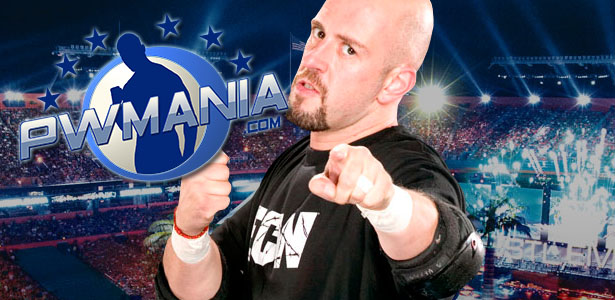 Hello everybody. Welcome back to the Justin Credible Report exclusively on PWMania.com. We are just a few days away from one of my favorite PPVs of the year, Survivor Series. This year we have a couple of traditional Survivor Series Matches. Next week I will be back to watching and reporting on the shows, but with all of the things going on with my wife Jill's health, I haven't been able to watch the shows.
On Tuesday I was contacted by Bloomberg news for my opinion on CTEs and concussions in Pro Wrestling. It is a hot button issue in sports, and it's something that pertains to all of us who step into the squared circle. Personally I have had over a dozen concussions in my 21 year career as a pro wrestler. The concern is what happens to us after the cheers stop, and we are a shell of our former selves.
Today the WWE has led the way in prevention of head injuries. They have banned chair shots to the head, and have smartened up when it comes to putting their athletes at risk. For a very long time the industry really didn't think that far ahead, but with the WWE's popularity they had to make changes.
Coming out of ECW, and the brutality that it was, I wonder if we where being foolish to think that it wouldn't have long term effects on our bodies. Today I'm very fortunate to say that I do not suffer from any post concussion effects. Will it always be that way? Only time will tell, but I'm happy that the conversation has been started about the effects that wrestling will have on our bodies, especially the brain.
This week is a very special week for me. November 19th marks one year that I have been clean, & sober. I will never forget the days leading up to that decision. I was lost. I was sick, and many times I even contemplated suicide. I'm eternally grateful that I had the WWE to lean on. For years I was trying hard to get clean. I attempted several times to quit "cold turkey", but if you know anything about addiction, it doesn't work that way.
I guess the hardest part for me was making that one phone call. I was sick, and tired, of being sick and tired. I couldn't get out of bed in the morning without my drug of choice. I finally said to myself, get help, or die. I chose to get help, and I finally called WWE. It was an extremely humbling experience, but they treated me with respect, and dignity.
If it wasn't for the WWE wellness program, I wouldn't be here today. I want to thank WWE, and their addiction specialist Bob Keilarg, sorry for misspelling. I was lucky enough to have someone to call. If any of you out there suffer from addiction, do yourselves the favor, and ask for help. It was the smartest move I have ever made, and from the bottom of my heart I thank WWE, Bob, and all of you great fans that had faith in me. I couldn't have done it without you. I also credit DDPYoga for keeping me clean. It gave me something to work for after I got sober. Thanks Dallas. You are an inspiration.
Anyway I want to get back to wrestling. This past Saturday I worked for Pro Wrestling Sydicate in Rahway, NJ. I had a match against Big Van Vader, and all I can say is wow. That man is still a beast. He looked great, and it took 2 Vader bombs to get me down, but I was just amazed at how good he looked, and how good he worked. Hat's off to Vader.
This week The Impact Players reunite on Pro Wrestling 101. Lance Storm is our guest. Check it out below or alternatively at youtube.com/polacopeter73:
Don't miss my Daily Hardcore Ramblings at TheJustinCredible.com. Follow me on twitter @PJPOLACO. My facebook fan page with Daily Video Blog facebook.com/believeinjustincredible. Buy my t-shirts at prowrestlingtees.com/justincredible. For bookings email me at polacopeter73@gmail.com
Sorry guys for being late. Me and my family are going through a lot. Keep us in your prayers.
Not Just the coolest, not just the best, that's the Justin Credible Report exclusively on PWMania.com.