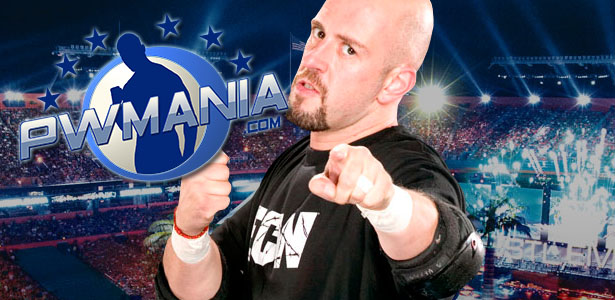 Hello everybody and welcome back to the Justin Credible Report exclusively on PWMania.com. I have a lot of stuff I want to share with you guys, so let's get started.
This past Saturday I was in the Main Event for Tommy Dreamers promotion House of Hardcore. The show featured so many names that I could be here all day naming them all. A few notables where Bully Ray, Brother Devon, Scott Steiner, Matt Hardy, Spike Dudley, Ryhno, Sonjay Dutt, Velvet Sky, Ted Dibiase SR & JR etc. I mean a sick lineup.
The show was held at the legendary Mid-Hudson Civic Center in Poughkeepsie, NY. There were between 1600-1800 people depending who you talk to, but only a couple of empty seats way at the top. HOH gave a great show all around. They featured 2 small trons for entrance's and even a ramp all the way to the ring from the stage. HOH gave the fans an eclectic mix of hardcore, technical, tag team, ladies, and even a extreme rumble. Truly there was something for everyone.
Then the Main Event Tommy Dreamer & Terry Funk vs Lance Strom & X-Pac w me and Agelina Love in the corners. WOW are you kidding me. All I can say is that for the first time in 21 years in wrestling, as Terry Funk made his way to the ring, I actually cried in the ring. I mean everybody in the crowd was on their feet. His entrance music, Desperado, blaring. I mean you have to dead not to feel the electricity in the air at that moment.
Before the match starts I had a moment to look around at those guys in the ring with me, and I look out to that packed house , cheering like mad, that cry went to a weep. It was amazing to be in the ring with all those guys one last time. I will probably never be in a ring with Terry Funk, but I'm hoping to see him again soon. Tommy Dreamer and Terry did their thing. Terry eventually beat my ass all the way to the back. Damn his punches hurt. I wonder how they would feel if he didn't like me. Anyway it was an amazing night. Tommy Dreamer and HOH do it right.
The night was special for so many reasons. I got to see so many ECW friends and families. All our kids are grown up. We are all a little grey, but man we can still kick ass like nobody else on the planet. Thank you Tommy, Lance Storm, X-Pac, and of course Terry Funk. It's a night I will never forget.
As many of you know my beautiful, and loving wife Jill has Stage 2 cervical cancer, so with all the testing and stuff going on I didn't get a chance to watch any wrestling this week. I will be back next week with a full breakdown of all the weeks happenings.
This week on Pro Wrestling 101 I had the honor and the privilege to have Terry Funk on this weeks episode. It is a must see episode. He gives wrestling advise & even life advise. Watch now at youtube.com/polacopeter73, alternatively, you can watch it below:
Don't forget to read my Daily Hardcore Ramblings at my website TheJustinCredible.com. Visit my fan page with Daily Video Blogs facebook.com/BelieveInJustinCredible. Follow me on Twitter @PJPOLACO. Buy my t-shirts here prowrestlingtees.com/justincredible 4 ECW era clasics even Aldo. Pro Wrestling 101 on podcast shiningwizards.com. To book me for wrestling or any appearance email me polacopeter73@gmail.com. Catch me in Zombie Chronicles 4 scaredstiff.tv.
Not Just the coolest, Not Just the best, That's The Justin Credible Report exclusively on PWMania.com.