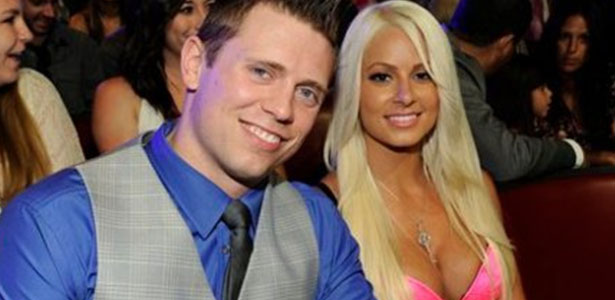 – Former WWE Diva Maryse revealed on Twitter that she and The Miz will be getting married in the Bahamas. Their wedding is just over a month away.
@TheBarbieBlank cant wait for bahamaaaaasssssss 33 days to go #MostMustSeeWedding

— MARYSE OUELLET (@maryse0uellet) January 15, 2014
– The original Sin Cara continues to tweet from Mexico and post photos, in his mask and gear, from the Sin Cara Gym in Mexico.
– WWE's website has a new article up with NXT Diva Sasha Banks. She was asked if she could wrestle any Diva past or present, who would it be. She replied:
"There are so many Divas who have come and gone who have left their mark in WWE: Ivory, Jazz, Lita, etc. … Ric Flair says, "To be the man, you gotta beat the man," so if I had to choose one, it'd be the Diva who most people would consider the greatest Diva of all time, Trish Stratus. The only reason I'd choose her is because I know in my heart that I can put her down."