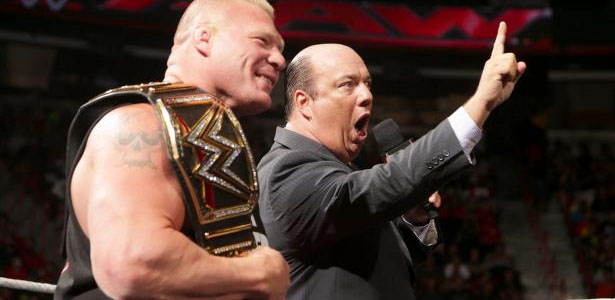 The prophecy has been fulfilled. Over the last few weeks Paul Heyman has been telling us that at Summerslam his client, Brock Lesnar, would both victimise and conquer John Cena and become the new WWE champion. Well, it happened. And it happened in a way that I believe will have shocked most wrestling fans – even those who predicted a Lesnar victory last Sunday. I myself am one such fan, and can even lay claim to predicting the sheer scale of the beat down and mauling inflicted upon Cena in one such previous article I had written a couple of weeks ago at this link.
Now whilst I may have touched upon a potentially dominant performance from Lesnar on his way to regaining the world title from Cena, I still found myself shocked at how truly one-sided it turned out to be. A desperate Attitude Adjustment and an STF aside, the leader of the Cenation did absolutely nothing to stop the flurry of fists, knees, F5s and german suplexes which were delivered unto him by the Beast Incarnate. Even considering their Extreme Rules match from a little over two years ago – which was near identical in its storytelling – I never expected them to feed, as Paul Heyman put it on RAW, "the greatest fighting champion in WWE history" to Lesnar in quite this way. What now for Cena? What now for Lesnar? And what now for the landscape of the WWE universe?
I still stand by my assertion that in order to maximise Brock's conqueror angle he needed to well and truly go through Cena, both dismantling him and taking his title in the process. But the manner of this devastating victory has made me wonder what WWE can realistically do next in terms of finding suitable challengers for Lesnar. They have succeeded in making Brock look incredibly strong – stronger than any champion in the modern era of wrestling with only the undefeated streak of Bill Goldberg in WCW arguably on the same level. But have they made John Cena look too weak? Who in the locker room had the kudos of Cena and, now that he has been completely annihilated, could pose a believable threat to Lesnar's championship? Below I have outlined a number of potential challengers whom I believe may find themselves in and around the title picture during the reign of the beast.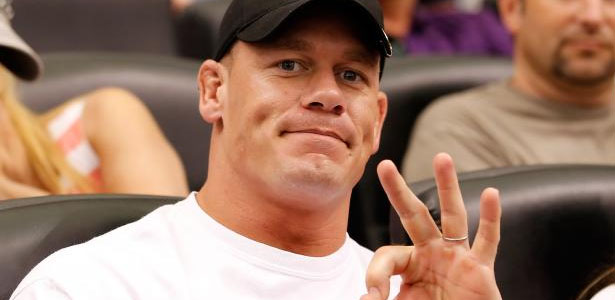 JOHN CENA
It is necessary first I believe to obey the formality of addressing John Cena as a potential challenger for Brock Lesnar's WWE title. He does after all have a rematch clause and we all know only too well that he never gives up. I find it difficult, however, to see how WWE can sell their next PPV on a rematch of what was essentially a drawn out squash match at Summerslam. It has been made apparent that John Cena is not currently to be considered any kind of threat to Brock Lesnar, although Triple H's Main Event announcement that he will be invoking his rematch clause at Night of Champions means that the pair will go at it at least one more time – even if it is pretty much a given that he won't be regaining his title. It makes little sense for him to stick around beyond this point with the malevolent shadow of Lesnar now set to spread to every corner of the locker room, and the best thing for him to do is to take some time away and return afresh somewhere in the not so distant future. What the manner of his return would be like is quite difficult to say. Personally I believe the events of this brief storyline with Lesnar, along with the heat he has received for many years now, will lead to a heel turn in 2015. The WWE has their next big monster heel in waiting with John Cena, and I believe it is only a question of when they decide to pull the trigger on it – shortly after the conclusion of this Lesnar storyline would be as good a time as any.

RANDY ORTON
Since Brock Lesnar's return to WWE in 2012 he has feuded with nearly all of the company's biggest stars – John Cena, Triple H, CM Punk and The Undertaker. Arguably the biggest name missing from that list is The Viper Randy Orton, and I believe there is a great potential for a storyline to materialize between these two for the WWE Championship. We know that Orton feels he deserved to be in the title match at Summerslam, and we also know he doesn't like people stealing from him either, so it makes sense that he will turn his attention to the man who took his spot. A face turn for Orton is obviously essential for his feud to work, but his not seeing eye to eye with the Authority (and Triple H in particular) has already sown the seeds for this to happen. What is to be made of Orton's brief interaction with Flair on RAW as well – was it hinting at a reformed alliance between the pair? With the Nature Boy in his corner the transition from heel to face would be a lot smoother for the Viper. Anti-heroes are still extremely popular characters, and Orton only has to position himself against The Authority, and their new face of WWE Brock Lesnar, to get the universe back on his side – although a savage punt to The Game's head certainly wouldn't hurt either.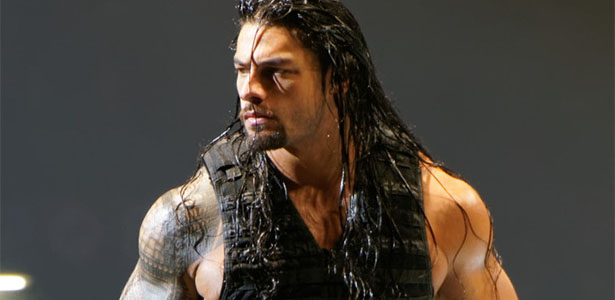 ROMAN REIGNS
Surely ahead of Orton in the title rankings (if there is such a thing) following his Summerslam victory over The Viper is Roman Reigns; if you won a big match like that back in the day you would be the new number one contender simple as that. Since breaking out of the Shield, Reigns has been trying to establish himself as a singles star with, at times, mixed levels of success. He is still finding his voice on the microphone, and it remains to be seen whether or not a marked improvement in this department will ever be on the cards. His in ring performances, however, I believe are going from strength to strength and his highly entertaining match with Orton at Summerslam is his best yet. Many believe Reigns is already being groomed to be the one to beat the one in 21-1, but a match anytime soon seems highly unlikely and not particularly good for business right now if it means one of them suffering defeat to the other. Whilst there will likely be some kind of interaction between the pair soon (possibly to test the waters), I believe WWE will continue to let Reigns develop away from the title picture for the time being.

SETH ROLLINS
Rollins continues to circle the title picture like a vulture waiting to swoop down and feed on the remains of a broken and battered WWE champion. With Lesnar as that champion, however, it doesn't exactly look like happening anytime soon. Mr Money in the Bank has been kept from cashing in so far by the relentless onslaught of Dean Ambrose but, now that the Lunatic Fringe has been driven through a concrete block and is temporarily out of the picture, his next obstacle in becoming champion is now in the even more daunting shape of the Beast Incarnate. His feud with Ambrose is certain to resume upon his inevitable return to TV, but in the mean time I would like to see Rollins feud with Roman Reigns. The pair have unfinished business you would think, and occupying each man with the other would keep both of these stars of the future away from Brock Lesnar until the time is right.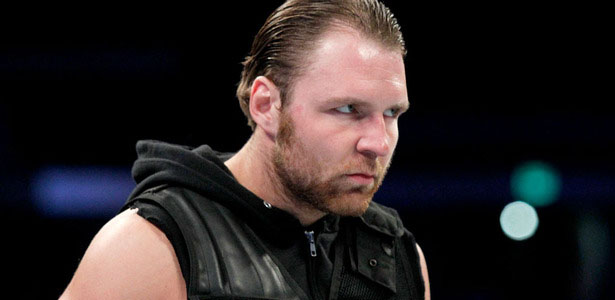 DEAN AMBROSE
Dean Ambrose is currently my favorite guy in wrestling – just as he is with many other fans out there. I see a lot of Steve Austin in him; an anti-hero who doesn't care about the odds, getting his ass kicked, or people even liking him. Right now he is currently "missing", having escaped the care and attention of WWE's medical staff after having his head curb-stomped through concrete blocks by Seth Rollins. I think Ambrose has the potential to be the WWE champion one day, but right now his character is building nicely away from the title picture. When he returns in what will undoubtedly be his most entertaining moment to date, it will certainly be to resume his terrorizing of Seth Rollins and not to pursue the WWE title. The briefcase held by Rollins is probably Ambrose's closest link to winning the belt at this point should it ever be on the line in one of their future matches. He certainly wouldn't fear Brock Lesnar – but I'm certain he wouldn't beat Brock Lesnar at this point in time.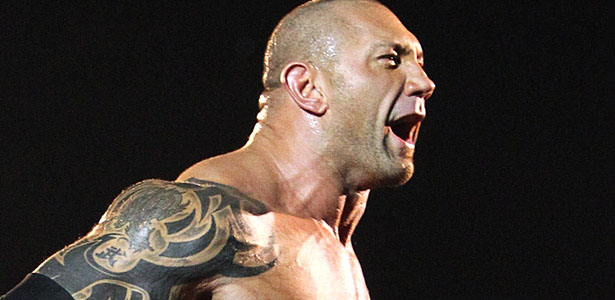 BATISTA
Following what was easily one of the most poorly executed returns in WWE history earlier this year, Batista cut the Evolution reunion short and once again walked out on the company. That said he is definitely one of the most convincing opponents that they could give Brock Lesnar right now and, should he return anytime soon, will surely find himself inserted directly into such a feud. Such rumors of his return are indeed circling, and the Guardians of the Galaxy star might well find himself getting the one on one match for the WWE title which he felt he earned by winning the Royal Rumble but against Brock Lesnar. With Lesnar also aligned with the Authority to some degree, the manner of Batista's departure, particularly with Triple H, will also set up nice and easily a feud against their new chosen face of the company.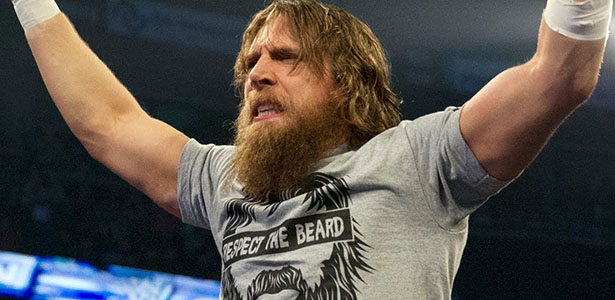 DANIEL BRYAN
Bryan is still the people's champion and upon his return can also claim to be the rightful champion, having been stripped of his title during the build up to the Money in the Bank PPV. Whilst his exact return date remains unknown it is hard not to relish a potential David and Goliath match up between the Beard and the Beast somewhere down the line. CM Punk's brilliant clash with Brock Lesnar at last year's Summerslam proved that there is plenty of room for effective storytelling in a match between someone of Lesnar's size and a much smaller opponent. Bryan is cut from the same cloth and I would imagine his matches with Lesnar to be very similar to Punk's in terms of pacing, dynamic and excitement. He is still the most popular wrestler on the roster and would definitely be my choice to be the one who inevitably dethrones Brock Lesnar – not Roman Reigns. Daniel Bryan has already had his Wrestlemania moment with the WWE championship but, unless he can somehow up his all-round game to that level by March 29th 2015, Reign's own Wrestlemania moment might end up seeming like it should have gone to a man who is already the finished article.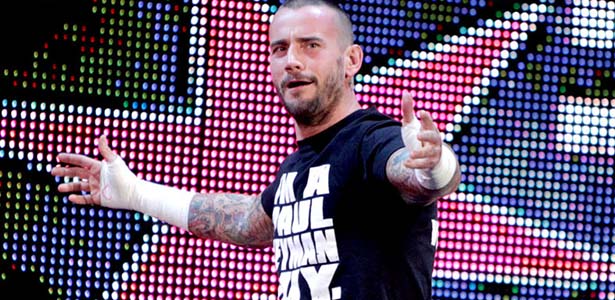 CM PUNK
I'll keep this one short and sweet because it is by far the most unlikely thing to happen – perhaps in the entire history of the universe. We all know what we think we know about Punk's departure from WWE and it certainly seems as if he won't be coming back anytime soon. The potential for a feud between Brock Lesnar and CM Punk for the WWE title, though, is still absolutely huge and, with Paul Heyman once again in the middle of them, it would truly be one to remember. Their epic encounter at Summerslam last year left me wanting more, although I'm almost certain now that we're never going to get it. Almost certain.
THE REST
By the rest I am mainly referring to Cesaro and Rusev. Rusev because Lana has already issued a challenge (tweeted) Brock Lesnar following his victory, and this is surely sowing some seeds towards them having a potential championship match together somewhere down the line. Monster heel vs. Monster heel though? I can't see it being very interesting personally, and it would certainly only result in Rusev being brought down a peg or ten. As for Cesaro – what happened? After Elimination Chamber the future seemed so bright, but fast forward five months and he's losing clean to the likes of Kofi Kingston and Jack Swagger. I have read somewhere that his mysterious parting with Heyman is all in fact part of a build to a future storyline between the pair – and obviously Lesnar would have to be involved you would think. Up until recently I would have thought Cesaro a believable legitimate threat to Brock Lesnar, but his credibility has been damaged of late and it no longer seems like a viable route for WWE to take.
WWE has, in my opinion, its greatest monster heel champion of all time and, should this solid booking continue, the pay off to this storyline will be nothing short of spectacular. What is also essential now is that these other top tier superstars are also booked properly should they be put into a feud with Brock Lesnar. The Beast has conquered John Cena, and the Beast victimized John Cena, but WWE cannot deliver the same main event match PPV after PPV with another challenger left in a mangled heap each and every time. He victimized The Undertaker because of the Streak and Cena because he was the champ. Lesnar doesn't need another of these mega pushes now he is the champion – he has nothing to prove and nobody needs convincing any further of his dominance, ability and ruthlessness. Instead the focus now needs to be on building other guys up to that level, and the rub to be received from working with Lesnar after he has just gone through both Taker and Cena is absolutely enormous.
What do you think? Comment below with your thoughts, opinions, feedback and anything else that was raised.