The Rock's Daily Hercules Routine, CM Punk's WWE Raw Promo Edited, Goldberg Blu-ray Extras
– The Rock revealed on Twitter that it takes three hours to get ready for Hercules filming each week. He posted a photo of the gel used to cover his tattoos:
"3 hour daily process begins.. hair, beard & ink coverage. #StartWithPecs #DontMakeItWeird HERCULESMovie"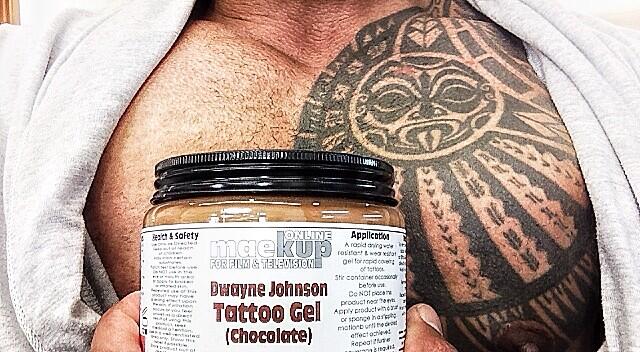 – CM Punk's line on Monday's RAW about Brock Lesnar being a former UFC Heavyweight Champion was edited off the replay that aired in Australia.
– Courtesy of WrestlingDVDNews.com, here are Blu-ray extras for WWE's upcoming set on Bill Goldberg that we posted the full match listing for earlier this week:
Battle Royal for the WCW World Heavyweight Championship
Goldberg vs. nWo Wolfpack (Kevin Nash, Sting, Konnan & Lex Luger) vs. nWo Hollywood (Curt Hennig, The Giant, Scott Hall & Scott Norton)
Road Wild – August 8, 1998
Goldberg vs. Bam Bam Bigelow
SuperBrawl IX – February 21, 1999
Goldberg vs. Sting
Nitro – November 8, 1999
No Disqualification Match for the WCW World Heavyweight Championship
Goldberg vs. Bret Hart
Starrcade – December 19, 1999
World Heavyweight Championship Match
Goldberg vs. Shawn Michaels
RAW – October 20, 2003