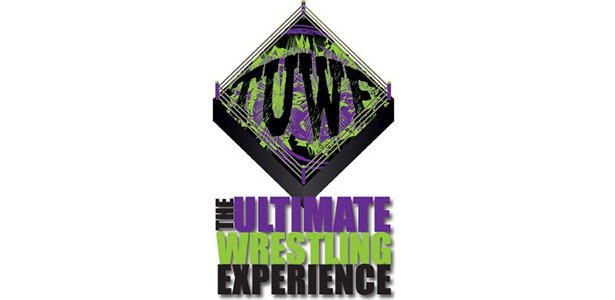 I've introduced you all to The Ultimate Wrestling Experience in a past article. I promised you that they are a young, vibrant, indy wrestling company on the rise that deserves your attention. Now it's time to drive those truths home! The UWE presents "Knight of Glory III" at "Sports City, Harrisburg," in Harrisburg, Pa, this Saturday, March 15, 2014. This is an absolute can't miss event, and I'll be front and center covering it. I'm going to start with the main event, then break the rest of the card down. My hope is that you don't read about this incredible main event match, then skip out on the rest of my preview. If you do, you're going to miss out on some excellent must see match ups on this stacked card. However, I've got to start with the first time matchup between AJ Styles and AR Fox! If your mouth isn't hanging open after reading that, I don't know what it takes to excite you as a wrestling fan.
AJ Styles was TNA wrestling for years, before that, he was ROH. His litany of five star matches speaks for him. The matches he's already had on the indy scene, since leaving TNA have been amazing, and AJ has recently been main eventing, literally, all over the world. I can't even think of anything new to write about Styles, as he's pretty much already a future legend of this sport, that any, and every, wrestling fan knows all about.
Quickly nipping at Style's heels, is indy star AR Fox. While talking with a friend, driving home from watching Fox, and Drew Gulak, tear the house down, at CZW High Stakes, on March 8th, we couldn't think of a single bad AR Fox match. If Fox is in a match, you can be certain it's going to be great. How many wrestlers can you say that about? Many compare Fox to RVD, but in my opinion, Fox is better. As Rob Feinstein recently said on his Facebook, it's as if Fox is a real life "plastic man." The moves Fox hits, in every match, have to be seen to be believed. Not only that, after the match, Fox doesn't even seem to be sore, or have any ill affect.
When Styles and Fox step into the ring at UWE, Knight of Glory III, it will be the very first time these men have faced off. I'm certain both men are excited for this match, and I can't imagine any fan that doesn't feel the same. In fact, I recently spoke to Fox, who told me he's beyond excited for this match. He continued by telling me that "AJ Styles has been one of my favorite wrestlers for YEARS now. He's easily one of the best ever. I pride myself on giving all I have, in every match, and giving 110% with hopes of being one of the greatest myself. When I get in the ring with Styles, it's going to be a personal test to see how far, or close I am, to exactly that." Now look, if Fox is out to prove something in this match, it's going to be everything that I am telling you it's going to be. The two have also exchanged promos about the match on YouTube. You can find them on The UWE's Facebook page. This phrase is way over used in all of sports, but if it has ever held true, it's this time. This is a must see match! This is the kind of match you will be telling other wrestling fans, that you were there when, years from now, and they will be envious of that. This match will be worth the price of admission alone, but you're getting so much more as well!
Kevin Nash has agreed to come in, to be the "special enforcer" in the world title, four way match up, between the Champion, Ryan Kolby, and challengers, The Mercenary, The Untouchable Kevin Murphy, and perennial fan favorite, and local super star, Sage Strong! Many believe Kevin Murphy will use his friends, "Hollywood's Finest" to help him secure the World title for himself, so The UWE went out and contracted Nash, to make sure all is fair in this major world title match up.
Break out indy sensation, Eddie Smooth, was contracted to face Sonjay Dutt, but a personal conflict kept Sonjay from appearing. I have it on good authority that while the UWE wants to keep Eddie's new opponent as a surprise announcement, that it will be a top indy wrestling star! I did some digging, and I have some strong suspicions as to who it's going to be, but having a close working relationship with UWE, I don't want to post a possible spoiler, though in all honesty, it would be purely conjecture on my part. I can assure you all though, that whoever it is, it will NOT disappoint. I tracked down Eddie Smooth during his workout routine, and asked him a few things about this upcoming match. While Eddie isn't overly welcoming, here is how that situation went.
Knight of Glory III will also feature a lumberjack, loser leaves town match, as former friends, and allies, Richie Nightmare and Jay Mack square off. This match will be a culmination of a feud that has been going on for some time now. It's a highly volatile situation, that I am certain will lead to an amazing contest between the two. Neither man wants to leave the UWE, as such, both will fight to stay. ECW was praised for building their own stars, and the UWE does the same. You'll see two home grown wrestling stars collide with their careers on the line, in this lumberjack match on Saturday, and I am certain it will not disappoint.
Not only will the UWE World title be determined at Knight of Glory III, with the assistance of special enforcer, Kevin Nash, but the number one contendership will be determined in a six man, money in the bank style, ladder match! Local sensation The Latin Spyder will also have his UWE contract on the line in this match as well, as UWE front man, The Hunter, has told Spyder that he either wins this bout, or he's fired! That's going to be a tough situation for the high flying Spyder, as his opponents are just as determined to be first in line for the next title shot as well. C4, Shane Mallice, Zack Rayne, and The Wildcardz will not only seek to get a future title shot, but to make sure they never have to deal with Spyder again.
Many other top UWE stars are sure to appear on this incredible card as well, and making their debuts will be The Red Scorpion, Bryan Castle, Adrian Bliss, and the incredibly spooky Krimson. In fact, Krimson recently released a promo for the show that is getting a lot of attention, as well it should. This guy seems to be "out there" and I am positive that he's a must see at Knight of Glory III. I noticed that Krimson has the wrong date posted on his promo, but I am not going to tell him that! I've also been assured that there will be major surprises by the UWE on this card, including big time announcements for the next card, "WrestleRevenge" on May 9th. Already announced for the May 9th card is Mick Foley! The UWE front offices have assured me that three other "major names" will be announced for that card as well, and tickets for that become available immediately after Knight of Glory III.
As I said, I'll be there to cover this stacked card. I'll be scouring the audience afterword, to get reactions on the AJ Syles, AR Fox match, as well as the entire Knight of Glory III card, and UWE wrestlers. AR Fox has already told me that he will be available, to give me his thoughts on the match afterword. If you'd like to be quoted for an article, or appear on my YouTube show, make sure you talk to me, if you see me, or I approach you. I'm very excited that my local home town indy company is putting on this event, and bringing you a match like AJ Styles vs AR Fox. UWE, Knight of Glory III is a must see event, but if you can't make it, come back here for all the exclusive coverage!