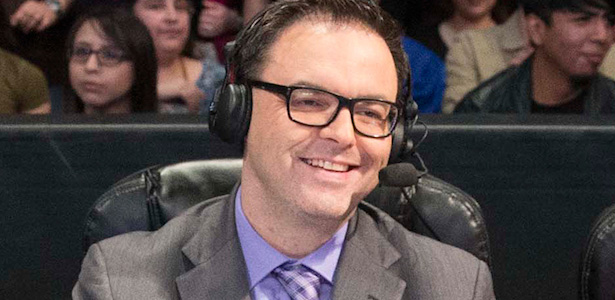 When last week's episode of SmackDown LIVE went on the air, only JBL and Tom Phillips were heard from the announcer booth. Then when WWE cut to ringside, that's when it was obvious Mauro Ranallo and David Otunga were missing.
Ranallo warned of this the night before in a tweet.
Maybe. Snow may stop that from happening. https://t.co/Smd7zAQ7i8

— Mauro Ranallo (@mauroranallo) March 14, 2017
Phillips then said on-air that Otunga wasn't at the show because he was filming a movie, while Ranallo was unable to make it due to the winter storm that hit the Northeast. Phillips also said that Ranallo would be back the following week.
Dave Meltzer, however, suggested that Ranallo really didn't miss the show due to bad weather.
He noted in the Wrestling Observer Newsletter, "What they said on the air was that the weather prevented Ranallo from coming and he'd be back next week and that Otunga was out filming a movie. At least half of that was true since Otunga was out filming a movie."
Adding to the speculation is that Ranallo, an active Twitter user, has gone silent since suggesting he would miss SmackDown LIVE last week.