Through The Table Talk: Looking At Rusev & The WWE Universe – Can It Do Justice?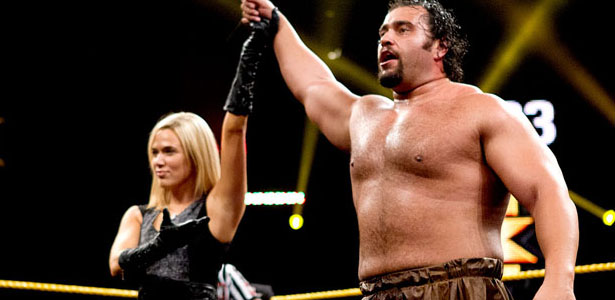 Alright ladies and gents I would personally like to invite you the very first edition of "Through The Table Talk". In this column we'll discuss various things within the wrestling world such as superstar spotlights, storyline ideas, reviews and the most important of all RANTS RANTS RANTS!
My first victim of discussion is………….(Drum roll please)
Alexander Rusev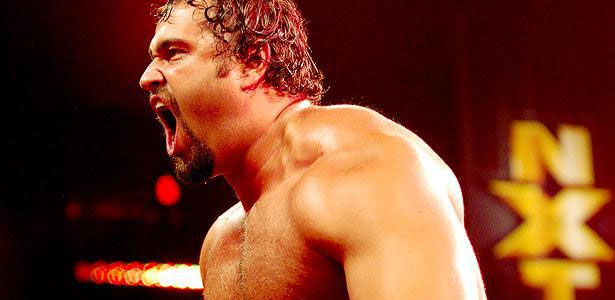 Now for the first time in a long time I find myself more invested in a heel (Since CM Punk's Heel turn and not counting the Wyatt Family since I can't figure out if they are heel or face). The WWE has been throwing NXT superstars at us left and right with the likes of Adam Rose, Paige, Bo Dallas (the inspirational version) but none of them seem to have the same in ring presence of Rusev. He's strong, pretty agile for a big man (The WWE's version of Samoa Joe) and how can we forget the lovely Lana. I enjoy Rusev because it's been some years since we've seen the classic anti-American character that can dominate (Not even the Un-Americans convinced me of a true in ring dominance). Rusev is simply a beast and is set up for an amazing storyline and career if it can be done right. Now I've always asked myself how can the WWE use this character in a way that the fans have never seen it done before? Unfortunately he's undefeated in the ring which is something that seems to happen way too often (Bo Dallas is still un-bo-feated) so we can scratch that off the list. He speaks a different language without caring if the people understand him or not but that's been done before as well (All hail the Great Khali anyone?).What can set Rusev apart? What can make him truly hated by the American fans? Jack Swagger seems to be stepping up to the plate but let's be real, there is no way Jack Swagger will get a victory over Rusev so that feud should last just enough to carry it into battleground. As I sit here and wonder what can be done it finally hit me and not only will it make Rusev hated but it can knock out three birds with one stone.
Rusev needs to win the WWE United States championship. Yes that's right a title that's been a joke for about 5 or more years. Dean Ambrose held the title for awhile and defended it more times against dropping it on the floor than he did against actual opponents. If Rusev wins the US title he can take the belt Hostage. Can you imagine the heat Rusev will get if he comes down to the ring and either, holds the belt in a bag or wraps it inside a Russian flag just to rub it in? Not only will he generate heat but he will make the fans feel sympathy for the title and make it valuable again. The fans haven't cared for the US title since John Cena put a spinner on it and made it cool. He'll make the fans want the US championship to be won by a true American who stands up to Rusev and claims the US gold back to the United States.
Enter Kurt Angle
Kurt Angle is said to be unsure as to where will he finish his career. We all know deep down that if Angle retires it has to be in a WWE ring. Kurt still has plenty of Gas in the tank and I know if he comes back it will be on a part time basis which he has stated on the JR report (Podcast one) Rusev can have this US title storyline hold up all the way to Wrestlemania where he can face of against the Olympic Gold medalist. It will be a classic Wrestlemania moment with Angel triumphant over Rusev. Afterwards Angle can feud with someone else and drop the title and move on to the WWE title picture where him and Rusev can probably face off again but this time on a larger scale. By this time the US championship will have a great boost in value and meaning and hopefully it can be kept that way after Wrestlemania.
What do you think? Comment below with your thoughts, opinions, feedback and anything else that was raised.