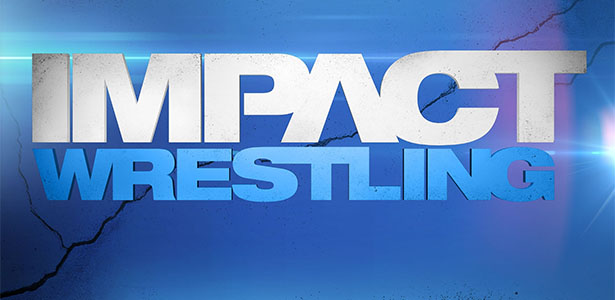 We start off Impact with a flashback from last week. We see Magnus winning the World Title when Jeff Hardy won't take help from Dixie Carter. I don't care what anyone says about the quality of that match; it was awful.
RockStar Spud introduces Dixie Carter. I don't much care for either of these two(in any capacity). Dixie talks and Jeff Hardy interrupts. They exchange words. Spud tells Hardy to get out of the ring and Hardy chokes him in the corner. ECIII jumps Hardy and knocks him out of the ring. Sting comes out and Dixie's henchmen run out of the ring. Sting wants to make an announcement and says he wants a match against ECIII and Rockstar Spud with Jeff Hardy as his tag team partner. Dixie and Sting argue and then Dixie books the tag team main event. I assume it will change later. Dixie wants to make a major announcement, but her music doesn't cut. What the hell was this opening?
We come back from commercial and Dixie is STILL in the ring. Gunner comes out next with his feast World Title shot briefcase. Gunner runs his mouth and tells Dixie what he has to say is more important. He wants his World Title shot right now. Dixie denies his request and says Magnus is across the pond tonight in England. Gunner tells Dixie to let Magnus know to be ready for him. James Storm interrupts Dixie next as she tries to keep talking. Storm says he asked Gunner not to interfere against Bobby Roode, but Gunner got involved anyway by throwing in the towel. Storm accuses Gunner of telling Bobby Roode he was in the bar the night he was attacked. Storm wants a match with Gunner right now with the briefcase on the line. Dixie says the match needs to at least benefit her so this match is Gunner's punishment for interrupting her. Dixie says she's going to make everyone wait until later tonight for her major announcement. Ridiculous segment. I feel like I've seen a lot of talking so far on this show.
Gunner goes one on one with James Storm. They wrestle a boring match to a double countout. At least we know both of these guys can throw fists.
Brooke Tessmacher yells at Bully Ray in the back about him not being himself. She says she's going to air all of Bully's dirtiest and darkest secrets to the world. He stops her and says it's really not a good idea. Lame segment/I really don't care.
Brooke comes out to talk. Bully interrupts her. He wants her to tell everyone what he's really capable of doing and how what he does in the future will be a lot worse. Bully is boring.
Joseph Park gets ready for his monster's ball match tonight against Bad Influence. I'm somewhat intrigued by this.
ECIII and Spud approach Dixie backstage. They're complaining about the match against Sting and Hardy tonight. Dixie gets angry at ECIII's tone with her. Dixie says the World needs the Carters and she's got them covered. This was absolutely horrible to listen to.
It's time for Monster's Ball. Park realizes he's Abyss during the match once he starts bleeding heavily. Not very climactic to reach this scenario with this kind of booking. I'm less than impressed with this conclusion. Park pins Daniels for the win after a black hole slam. Eric Young approaches Park after the match and realizes that he's found himself as Abyss.
Jeff Hardy is shown on the phone with Beth and talks about something that he has to do. I assume this is his "tease quitting" since he can't travel to Europe with the rest of the TNA crew.
Two matches so far with all this show. Wow. More Magnus storytelling stuff. I'm still not interested.
Lei D' Tapa w/Gail Kim takes on ODB in our third match tonight. Tapa wins the match after interference from Gail Kim. Not much of a beast vs beast knockouts match, but it's more about Tapa being put over as a monster in Gail's corner. Effective segment.
Chris Sabin and Velvet Sky are shown together backstage. Sabin says next week is a brand new year and she wants to make their relationship stronger than it already is. Sabin says it's her fault that he lost the X-Title in the first place, and he wants her to help him get the title back next week against Aries. What a lame/ridiculous/stupid/unoriginal segment. TNA sucks.
More talking from Magnus. Taped. Weak.
Sting and Jeff Hardy take on RockStar Spud, ECIII, Jessie Godderz and Robbie E in a four on two handicap match. Dixie announces before the match that next week we'll have a coronation for the new World Champion, Magnus. Wow. This show just keeps getting worse and worse. ECIII rolls up Sting for the win when the rest of the group distracts Sting. Pathetic main event. Absolutely pathetic.
Hardy tells Sting he's taking time away from TNA after the match. He makes it seem like he's quitting but we're all certain it's only temporary.
The roster is weak and improperly utilized. The storylines are crap and the owner is far too involved in the TV stuff. It's boring and it's getting worse and worse each week. Not cool. 1/10 stars and I'm not sure why I'm even giving it a one(knockouts I suppose).
Thanks for reading!