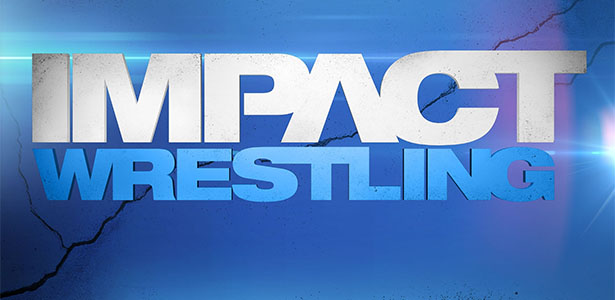 We start the show with Rockstar Spud, Dixie Carter, Creed(the attorney) and Magnus talking backstage. Dixie is concerned about the new investor and someone has been setting up a hostile takeover(buying shares secretly). Magnus isn't happy to hear that this takeover isn't just about business. Magnus wants to focus on the title match tonight with Sting. The board of directors want someone in Sting's corner for the match tonight. Magnus wants no DQ and no countouts tonight and the lawyer says he can make it happen. Dixie tells Magnus she needs him to win and sends Spud after him. I don't mind this storyline, but that was a lot of talking for a backstage segment.
Magnus comes to the ring with Ethan Carter III and Rockstar Spud. More Magnus and more talking on a "free pay per view" show. Magnus accuses Sting of being in cahoots with the secret investor and out comes the Stinger. Sting says he was told he can have anyone in his corner tonight and that's what he's done. Back and forth banter now. Everyone jumps Sting and Samoa Joe makes the save. Apparently he'll be in Sting's corner tonight. Can we get to some wrestling now? Not bad promo work from Sting and Magnus here, and it'll be a damn shame if this is the last show we see Sting on for TNA when he's the only one with any passion in his words.
Dixie and Spud are shown backstage and they're…talking. Spud wants to know what to do. Dixie says they need to make sure Joe is incapable of doing anything so she books him in a match with Rockstar Spud. That's comical and hard to believe. Dixie tells Spud she believes in him and then says to herself "Oh please don't get killed." Her acting isn't as over the top as it has been in the past. Not bad for Dixie.
James Storm challenges Gunner for the briefcase(it's on a pole and the winner is the one who grabs it). The briefcase is good for a World Title match. They knock the briefcase down when Storm can't fully grasp it and neither man grabs it right away. Gunner is able to get the upper hand and then grabs it. The match goes just over five minutes. Yup, that match went just over five minutes for something that was supposed to be excellent and about a World Title shot. What a joke.
Velvet Sky gets a teddy bear and a lead pipe from Chris Sabin for when she is in the cage tonight during the X-Division Title match. Austin Aries challenges Chris Sabin now. Austin Aries wins the match in roughly five minutes with the brain buster to win the X-Division Championship. Yup, the X-Title match just went five minutes and never made it out of first gear. Two matches going five minutes so far. Great.
An American Wolves taped video is shown. They talk about the investor being smart enough to sign them. They say it's the beginning of a true Genesis for the company, and next week the new investor will be revealed to the world. Will it even matter if we can't get a match longer than five minutes?
Bobby Roode takes on Kurt Angle inside the steel cage. Angle misses a moonsault from the top of the cage roughly eight minutes into the match. That looked painful. Angle makes it out of the cage around the fifteen minute mark by climbing out as Roode crawls out through the door. Angle wins a great match. Great story here from two incredible storytellers!
Spud talks with EC III backstage. Carter gives Spud a pep talk for his match with Joe. Excellent talking points made by Carter here. Dude has talent.
BroMans and DJ Zema are in the ring talking. I'm not sure why. It's stupid. Even Taz said "okay, stop the pain." He was right. Eric Young interrupts them and charges the ring to go after all three men. They get the best of EY but then Abyss comes to the ring and cleans house. Abyss goes to chokeslam EY but EY talks him out of it because they're partners. I love EY and Abyss as performers, but the BroMans is beyond stupid with the talentless Jesse Godderz in the group.
Samoa Joe is backstage and says his knee is fine(foreshadowing?). He says Magnus has become a scumbag but he's not surprised. Joe's promo isn't bad, but it's hard to take him seriously after TNA has watered him down to nothing for so long.
Kurt Angle says he thinks Sting is making a mistake facing Magnus tonight with his contract on the line. Kurt tells "Sting"(speaking into the camera) that so many people in the company love him and all he can say is he wishes him the best.
Samoa Joe chokes out Rockstar Spud in a squash. Yup, a Genesis squash. Isn't that nice? I'm not entertained. Joe cuts a promo on the mic and says anyone who wants to stop Sting from facing Magnus one on one tonight will have to go through him.
Sting faces Magnus in the main event with the World Title on the line. Lots of people interfere. Joe and Angle get rid of them. Roode interferes and takes Sting out. Dixie drags Earl Hebner to the ring and makes him count the three now that Magnus has Sting pinned. Magnus celebrates with Dixie and EC III to end the show(Magnus shreds Sting's contract) and Sting is gone from TNA.
The main event went around eight and a half minutes and was a joke. Everything about this show was a joke besides the cage match. 3/10.