Title & Synopsis For Batista's New WWE DVD, Latest WWE Podcast With The Brotherhood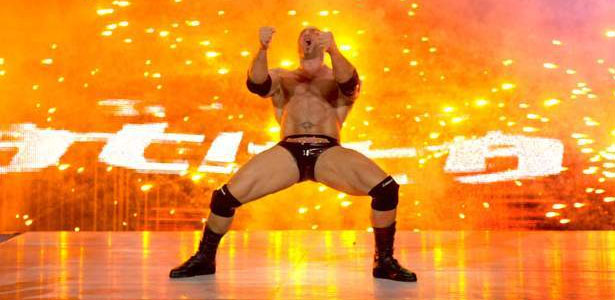 – Batista's DVD and Blu-ray that comes ut on June 10th will be titled, "Batista – The Animal Unleashed," WrestlingDVDNews.com reports. Below is the synopsis:
"The Animal, Batista, was one of the most dominant Superstars of the 21st century, until his abrupt departure from WWE in 2010. Now, the former WWE and World Heavyweight Champion is back to reclaim his place at the top of the food chain. In this release, fans follow his path from the struggles that drove him away from WWE to his triumphant return in 2014.
Why did he leave? What conquests did he pursue while he was away? How did he train? And how does he plan to conquer WWE all over again?"
– WWE's latest 30 Years of WrestleMania podcast with Renee Young is now online at PodcastOne. Her special guests are Cody Rhodes and Goldust. You can also listen below: