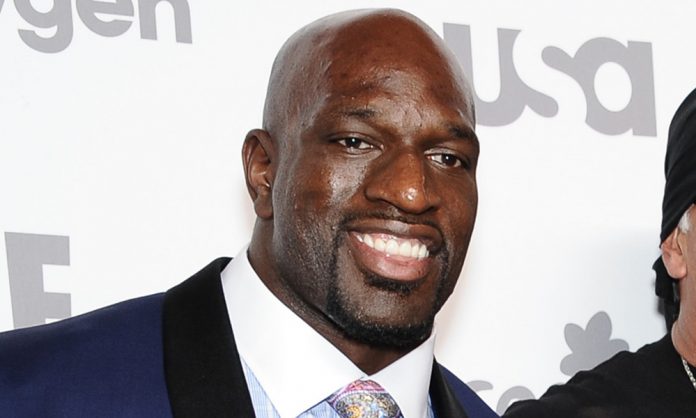 On the night Daniel Bryan announced his retirement from WWE as an in-ring competitor — February 8, 2016 — a moment which occurred as Raw was going off the air ended up getting almost as much attention as Bryan's tearful farewell.
Titus O'Neil reached out and touched/grabbed Vince McMahon as the assembled roster was exiting the stage where they'd gathered to give Bryan a standing ovation. What appeared to be a playful moment between the two followed, but later reports indicated that McMahon was incensed by the transgression. After a backlash, the suspension was reduced to 60 days (from 90) and Titus quietly honored it while his good friend Dave Batista spoke out against WWE.
While O'Neil remains a good company man on that and pretty much every issue, as a guest on Lilian Garcia's Chasing Glory podcast recently, he revealed he's still puzzled by the whole thing.
"I still don't understand it," O'Neil told Garcia.
"I literally put me my hand out and said, 'Ladies first.' So I don't know what the wrong time is to say, 'Ladies first' or the right time. It's water under the bridge. It happened and I took ownership of it regardless if I was right, wrong, or indifferent, or if the situation could have been handled different. It happened. I served my suspension and it's over with.
"It goes back to the fact that I know who I am and I know what I did and I know why I did it and God has rewarded me tenfold."