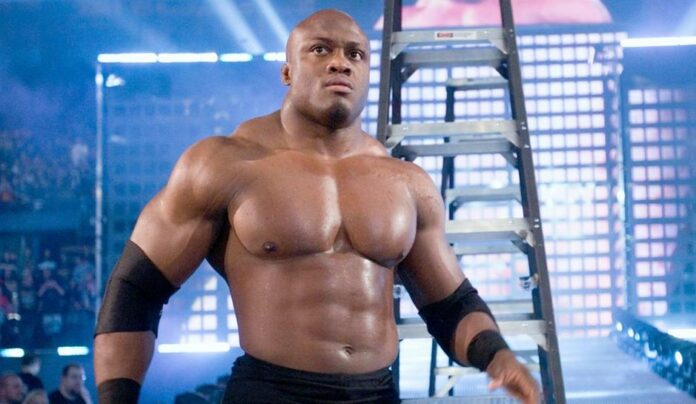 The past few years have not been kind for Impact Wrestling, and they could be set to lose two of their biggest stars to WWE in 2018.
Both Bobby Lashley and Ethan Carter III (EC3) have been standouts for Impact Wrestling, but according to F4WOnline.com, one, or both, is expected to return to WWE next year.
"The expectation is that Bobby Lashley and Ethan Carter III will leave when their contracts are up, and one or both will end up with WWE," Dave Meltzer wrote in this week's issue of the Wrestling Observer Newsletter.
Lashley, 41, spent a little over two years on WWE's main roster (September 2005 through February 2008) where he was considered one of their stars of the future.
Lashley competed in one of the biggest matches in wrestling history when he took on Umaga at Wrestlemania 23. Lashley represented Donald Trump in a Hair vs. Hair Match, which resulted in Vince McMahon having his head shaved bald.
The nature of Lashley's departure from WWE in February 2008 still remains unclear. Immediately following his release from the company, Lashley issued this statement:
"Circumstances which are out of my control left me no decision but to leave the WWE. I can't go into details of this now but like I said before sometimes people will hate you personally and try to destroy you which has happened here. Evil has prevailed however like I said before if you continue your struggle doors will open around these people."
Lashley spent the last decade wrestling on the independent circuit and on Impact Wrestling. He also accumulated a 15-2 record inside the cage.
Ethan Carter III wrestled as Derrick Bateman in WWE but never received a significant push from the company. Bateman appeared on NXT from 2010 to 2013 with Daniel Bryan appearing as his mentor through mid-2011. He worked a couple matches on SmackDown in 2011 and 2012 but was never promoted as a full-fledged WWE Superstar. He was eventually released in May 2013 in a talent purge.
A move to Impact Wrestling in 2013 proved inspired as Carter won their world championship twice and carved out a reputation as one of the top stars in the company.