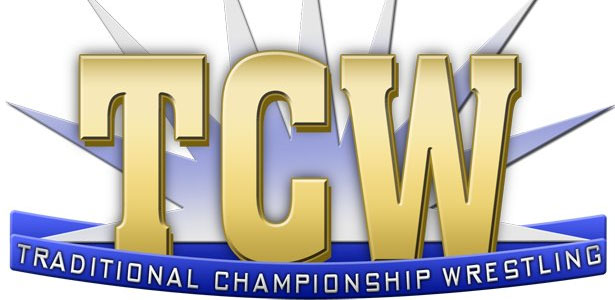 Traditional Championship Wrestling Report – December 14, 2013
Greg Anthony vs. Shane Williams
We start with Greg Anthony vs. Shane Williams in progress. The action for this bout is a much slower kind than we've gotten over the past few weeks, but this was because of its roots in brawling. Nevertheless, these two put on a very good performance here, one that should not be overlooked.
Winner: Shane Williams – Pin-fall
Sigmon attacked Jason Jones in a quick angle to add some heat to his upcoming bout with Vordell Walker. This was nicely done and didn't take up too much TV time either.
The Hounds of Hell vs. The Magic Men
H.O.H. wrestled a well-balanced squash match-up with their opponents, giving them their chances to shine while playing the part of human punching bags. While going longer than most squashes, it still managed to put a hot spotlight on the tag team champs. Post-match, H.O.H. challenged Genetic Perfection to, what is essentially, a Proving Ground Match, which if won by the former champions, will gain them a title shot. They did this in an attempt for revenge against the attack on their manager, Boyd Bradford, at the show's start.
Winner: The Hounds of Hell
Americos vs. Kincaid – TCW Junior Heavyweight Championship Match
Like the last encounter between these two, this bout went right into the big action, which didn't last long, as Americos won the title in a big upset. However, this continues a disturbing trend in wrestling; as yet another champion has lost their belt once their manager has left the picture. This sets a bad precedence, as we have multiple champs who come across as incapable chumps, which hurts their star power.
Winner: Americos – Pin-fall
John Saxon vs. Steve Anthony
This bout jumped right into an intense pace and never looked back, which created the right environment for this feud to exist in. This reminded me of Dean Malenko's WCW matches, as his bouts were always the most athletically balanced on the card, a trait that is attributable to Saxon as well. Constant interference, from what seemed to be half of the roster, resulted in a double disqualification.
Winner: Nobody
Reaction: I do not like the trend of weakened champions we get on these recent broadcasts, for a number of reasons. I hope TCW realizes that this practice leads you down a slippery slope, one that has contributed to the WWE's inability to make people believe in their WWE Championship match-ups. Despite my gripe, we had some excellent action on display here, which is a trend I hope they continue.
Before I go, I'm trying to get a martial arts film funded on Indiegogo which can be viewed here. If you're interested, please contribute or let others know of its existence.
Thanks for reading and I hope to see you next time.