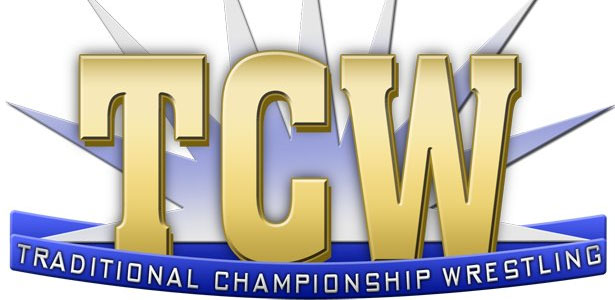 Traditional Championship Wrestling Report – December 28, 2013
Greg Anthony vs. Scott Phoenix – TCW International Heavyweight Championship Match
Scott Phoenix continued his run of strong work here, as he had a smartly performed match-up with Anthony that had all the thoughtfulness that one expects from a company like TCW. Each man's distinctively different body sizes really helped this match stand out, which is something I don't get to say all that much in this day and age of the "bodybuilder". Anthony has an innate ability to utilize a litany of intangibles when he works; those little things that draw the viewer in so much more than the usual stunt show we see these days. It's these intangibles that are on full display here and give this opener more life than the typical bout. Overall, we ended up with a very fun championship match that started our night off right and did so for Anthony as well, because he gained the fall and the title.
Winner: Greg Anthony – The NEW TCW International Heavyweight Champion
Anthony cut a good post-match heel promo, where he ripped off Ric Flair's Royal Rumble victory speech, by claiming that he, too, had a tear in his eye. Aren't heels just delightful creatures?
A very good video package was aired that summarized the Vordell Walker/Sigmon feud that is slated to culminate with an Ironman Match, next week. I'm really looking forward to this bout, as their work thus far has been refreshingly logical and intense, which really gives this set of match-ups its own set of legs to stand on, rather than having to rely on the dictation of some writer's script.
The Syrian Dynasty vs. Magic Men – Tag Team Match
What a wild contrast in characters we had here, with two Arabian princes facing off with two of the extras from "Magic Mike". This match was a solid bout that was well paced and filled with enough brawling to give you a black eye. As this one progressed, the action got much crisper, thanks to the impressive efforts of the Magic Men, who have a lot of mainstream potential. Each teams gimmick showed well on TV and helped add some spice to this modest offering.
Winners: Magic Men
Backstage, Boyd Bradford and Rich Rude were fighting, while the locker room watched. Col. Tom Parker then made a stipulation for the two rival managers, claiming that the manager, whose team lost the Tag Title Match that's coming in a few weeks, would be put through a table. I did the same thing to my teacher in high school and I was expelled, to my surprise.
Main Event: Shane Williams vs. Tim Storm – TCW World Heavyweight Championship Match
A very fine main event was wrestled here, with both men working a strong, even pace that allowed both of our grapplers a chance to shine. There's something to be said for experience in wrestling, no matter if it happened on national TV or not. These two veterans have the kind of knowledge that isn't on display every day for all to enjoy, so when you get it in one place and at one time, it should be celebrated. This may not have been the most original bout of the year, but this was one of the most authentic and believable that I've had the pleasure to view. This bout truly represents what TCW embodies and is worth the viewing, especially if you want to watch a wrestling match just for the sake of having a good time. The Empire, however, didn't agree with me, so they came down and beat down Williams to gain their victim a DQ victory. Americos and Scott Phoenix rushed out to aid their fallen comrade, but to no avail. As The Empire looked to pile-drive Williams, the lights went out and came back on to reveal… Tommy Dreamer! He sent the bastards packing and taking a one-way trip to Kookamunga. Our four heroes stood together to end our card for the night.
Winner: Shane Williams – DQ
This was an enjoyable episode that delivered good, solid action and did so at a brisk pace. I still wish they would put more effort into making their main events feel more illustrious, but at least they give said match-ups enough breathing room.
Before I go, I'm still looking to raise money for my low budget martial arts movie called "The Wicked Dragon", which can be surveyed by an inquiring mind at this link.
Thanks for reading and I'll see you, next time.