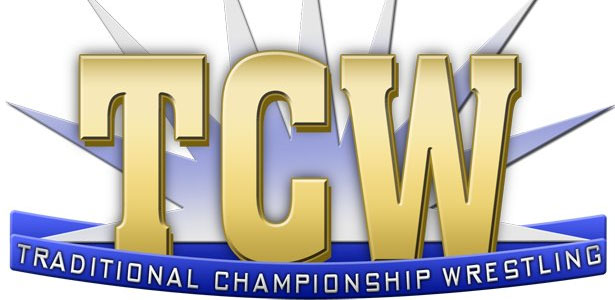 Welcome to another edition of Traditional Championship Wrestling. This was an action packed week, so let's get right to it.
Promo: Lance Hoyt cut a promo on wanting to win back the TCW Heavyweight Title. This was a very good promo done with loads of intensity which, sadly, is a trait not all big men seem to have these days.
Genetic Perfection vs. Titan w/ Lily – Handicap Match
This ended up being a solid bout, with a focus on Titan and his power moves. The team of Genetic Perfection did a fine job of selling for Titan and in return Titan sold their comeback quite well. Titan won by way of a chokeslam.
Winner: Titan (Pin-fall)
Promo: John Saxon cuts an old-school promo on Kincaid and Kincaid (with Boyd Bradford) does the same. It's refreshing to see an angle booked without the trappings of soap opera, as the WWE has done nothing but lean on that motif for far too long.
John Saxon vs. Kincaid w/ Boyd Bradford – Best of 7 Series for the TCW Junior Heavyweight Championship (Match 6)
This match wound up being another excellent installment in the series. Saxon's wrestling ability really shined here, with in-ring skill that is on par with Austin Aries, no less. With sound psychology and impeccable chemistry, both of these guys put together something very enjoyable on this night. As things wound down, Col. Tom Parker carried Boyd Bradford to the back, while Steve Anthony rushed in and, unbeknownst to the referee (who was dealing with Bradford after he snuck back out to the ring), hit the Double Foot Stomp for the win, the title and the series.
Winner: Kincaid (Pin-fall)
Post-match: Steve Anthony continued his attack on Saxon and claimed that he is going to take his spotlight away. I enjoyed seeing them move Saxon into something new, while giving a very worthwhile talent in Anthony a chance to shine.
Lance Hoyt vs. Rob Conway
These two wrestled a very good, WWE-style match-up here. Each man looked crisp and precise in this match, with Conway (the current NWA World Heavyweight Champion, by the way) looking the best that he's looked in quite some time. Hoyt (the current IWGP World Tag Team Champion w/ Davey Boy Smith Jr.), continues to impress since he's left the WWE, working a much faster style than most of his gigantic peers, a style that helped move this match along at a brisk pace. Things came to an end when Scott Phoenix came down to get retribution for being attacked last week by power-bombing Hoyt from the top rope.
Winner: Lance Hoyt (DQ)
Well, thank you for reading this week and I hope to have back next time.