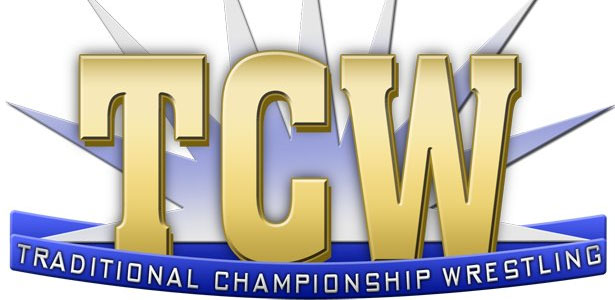 John Saxon vs. Kincaid w/ Boyd Bradford & Roosevelt – TCW Junior Heavyweight Championship Match
This is the best performance that I've seen from Saxon, thus far. Kincaid, the champion, wasn't far behind in his work either. This crisp, fluid title match is truly worth finding and enjoying. Oh, by the way, it featured a title change!
Winner: AND NEW TCW Junior Heavyweight Champion – John Saxon
Titan w/ Lily vs. Lars
This was a smartly worked bout that, once again, focused on the size and strength Titan. At one point, Lars managed to lift the beast and slam him down, which had a fabulous visual to it that is lost in most WWE matches that feature the same story. This was no bout for the ages, but it did breathe more life into their feud.
Winner: Titan
MAIN EVENT: Tim Storm and Lance Hoyt vs. Genetic Perfection (Alan Steele and Brett Barnes)
This was solid main event that made good use of the size of the baby-face team quite well. The action was kept at a moderate pace that allowed the viewer to actually see what moves the wrestlers were doing. The story of the match, at the end at least, was that Hoyt betrayed Storm and left him to be destroyed by the latest incarnation of Genetic Perfection.
Winners: Genetic Perfection
Final Thoughts: This was a good night for TCW. The action went over well and helped move us into next week at a smooth rate.