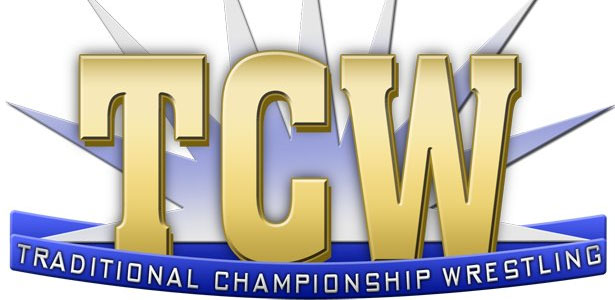 Welcome back to TCW! Tonight, Diamond Dallas Page comes to TCW! Let's get to it!
Backstage Interview: Ken Resnick talked to DDP about coming to TCW and how much it means to him. DDP did a fine job here, as well as Ken.
Kincaid w/ Boyd Bradford vs. Antonio Garza
This was a fun match with a lot of abundance of energy. Garza got to show a great deal more than his last match and really gelled well with Kincaid. The athleticism was at a higher level than I expected and constantly kept me enthralled with the proceedings. The match had good usage of holds and transitions, as well as sound psychology. Both men really kept to character and put together an enjoyable opener that has the potential to be a great series of bouts, if possible.
Winner: Kincaid
Backstage: Alan Steele pondered who to choose for his tag team partner, when Doink The Clown (Matt Bourne) offered himself for the position.
Backstage Interview: Ken Resnick talked to Michael Barry and John Saxon about their tag team match. The partners put each other over as great fighters.
Doink The Clown and Alan Steele w/ Rich Rude vs. Michael Barry and John Saxon
This was a well-wrestled match that made adequate use of Saxon's technical prowess. The presence of the late, great Doink added a nice touch to a bout that kept the pace at a moderate speed. Keep in mind, that while Doink wrestled here, he was not a comedy figure. Doink was actually on the cusp of a more intense heel incarnation that, sadly, wasn't allowed to blossom, due to his untimely death. At the very least, you get to sample it here. As for the exchanges between the former members of Genetic Perfection, they were just what they needed to be. This was a very fine match and one that was worthy of television time.
Winner: Michael Barry and John Saxon
Backstage: Boyd Bradford's faction bickered with one another about the various issues that they were wrapped up in. For what it was, it was well performed.
Brett Barnes vs. Cerebus w/ Boyd Bradford
This was a good match that needed a bit of fine tuning in certain parts. Barnes has lots of potential and could be a great asset, especially if he heeds the advice of a man like Cerebus, who is a veteran of many years. Speaking of the veteran, he looked very good here and helped put on a fight that had some enjoyable bits of action.
Winner: Cerebus
In-Ring Promo: Matt Riviera decided that he was going to do his own yoga workout for the paying customers. He was doing all of this to get under the skin of DDP, who created his own yoga program called DDP Yoga, which is used in the WWE's Performance Center and in the regimen of several top level wrestlers. DDP interrupted the sham of a workout and confronted the leader of The Empire. Riviera made no attempt to show the legendary World Champion some respect, so DDP gave each of The Empire member's the Diamond Cutter.
Final Thoughts: Fun was the theme of this broadcast. Nothing was too dramatic and nothing was without a bit of levity. I enjoyed the break from the serious story-lines and look forward to addressing them, next week.