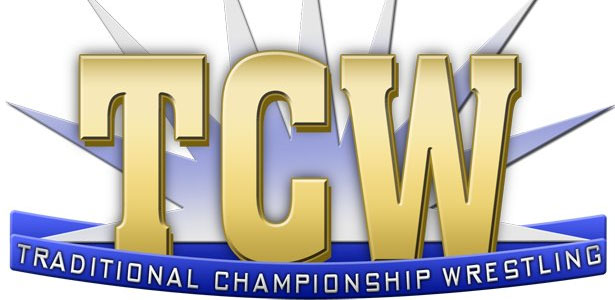 Backstage Interview: Jason Jones interviewed The Good Ole Boys about what happened to their cousin last week. They essentially declared war on The Empire; except without any firearms or alcohol.
Alan Steele w/ Rich Rude vs. Jamie Jay w/ The Good Ole Boys
Alan cut off Jay's music to inform The Good Ole Boys that they were banned from ring-side. Once the bad news was delivered, I found myself viewing a match that kept the action fixated on a concoction comprised of arm drags and headlocks. This always bodes well for proper logic, but perhaps not for pure excitement. Don't get me misunderstood; this was an enjoyable match. Arm drags and headlocks are so underrated in this day and age that they could be said to be non-existent. However, that doesn't mean these moves should be simply transitional in nature. That's why I bring them up in the first place, because they didn't have the same weight as they could have. This match-up could have been much more, no matter how stifling the time limit. That all said, what was done here was good and in an age where wrestling matches often bear no resemblance to their namesake, at least this one was worthy of being called a professional wrestling match.
Winner: Alan Steele
Post-Match: Michael Barry brawled with Alan Steel afterwards.
Backstage: "Cowboy" Bob Orton is standing in the exact same place he was standing in last week. It seems he not only enjoys TCW, but he has a favorite spot in the backstage area.
Backstage Skit: Lars hired The Hurricane to protect Lily, who isn't sure if Lars can protect her.
Brett Barnes vs. Kincaid w/ Boyd Bradford & Roosevelt – TCW Junior Heavyweight Championship Match
Kincaid had another excellent outing here, which was filled with plenty of satisfying action. Kincaid continues to be an excellent champion who works highly entertaining matches with anyone he steps into the ring with. Barnes is growing as a talent with each appearance and is gradually becoming a name to look out for. However, Lars felt this match wasn't going so well. So, he ran out and attacked the champion, which gained him a DQ victory.
Winner: AND STILL TCW Junior Heavyweight Champion – Kincaid – DQ
Backstage Skit: Titan snuck up behind Lily and read her another poem. The Hurricane came into the picture and Lily discovered that the former WWE Superstar is watching over her. She was none too pleased to see that Lars didn't trust her.
Backstage Skit: Cerebrus congratulated Roosevelt on getting his mean streak back.
MAIN EVENT: Tim Storm vs. Cerebrus w/ Boyd Bradford – TCW World Heavyweight Championship Match
Cerebrus challenged Storm to the contest and he accepted. From there, we got a good, old –fashioned brawl. If you are looking for anything resembling the work of Kurt Angle or Dean Malenko, then you will be disappointed. However, if you like wrestling that truly craves to be a ruthless, merciless scrap; then I have the match here. It starts as bare knuckle brawl and ends as such, but not before Kincaid and Roosevelt rushed into the ring to attack the champion, which caused a DQ victory for Tim Storm. Don't worry though, because The Hurricane and Lars came to the aid of the fallen champion.
Winner: AND STILL TCW World Heavyweight Champion – Tim Storm – DQ
Final Thoughts: This was a very fine edition of the broadcast, with a steady mixture of action and suspense to make this a good night of viewing.