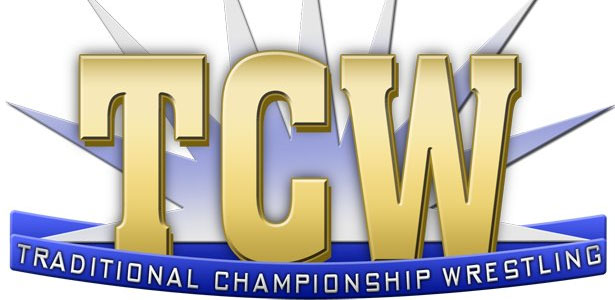 Backstage Segment: This broadcast started off with urine. Oh yes, that's how it started. Greg Anthony was commissioned to fight Sigmon in a Texas Death Match as well, but jars of urine were on Matt Riviera's desk. How is that not the biggest news of the night? I thought the urine would serve as a better opener this week than my usual greeting. I think I may have been wrong.
In-Ring Promo: Before their match, The Good Ole Boys and Jon Omari & Big Mike traded barbs back and forth, until a brawl broke out which lead us to…
The Good Ole Boys vs. Jon Omari and Big Mike
This match turned out very well, as it had a good pace and solid offensive maneuvers. Omari and Mike are growing as a team and seem to be poised for great thing with the company. The Boys are a much happier version of Ring of Honor's The Briscoes, which is not a bad association to have. A surprise finish took place when the Omari/Mike pairing claimed victory.
Winner: Jon Omari and Big Mike
Sigmon vs. Greg Anthony – Texas Death Match
A pre-match promo by Sigmon was interrupted by Alan Steele, who beat the hell out of Sigmon with a chair to the knee. This set the story for the fight, which was that the debilitating injury to Sigmon's knee was too much to overcome. The bout itself was a great mixture of hold and slams that created some excellent moments of suspense. After several falls, Sigmon got a big victory in an fantastic match.
Winner: Sigmon
Backstage Segment: Michael Barry and Alan Steele jaw-jacked about who is the better man. This was a fine way to add to the tension surrounding the eventual rematch for the TCW International Championship.
Backstage Segment: Lily confronted Titan about the stalking/kidnapping he's done to her. He said that he would continue to do it. By the way, it seems she is determined to not tell the authorities, despite all of this being on TV.
MAIN EVENT: Michael Barry vs. Titan – TCW International Championship
What we got tonight was a battle of power versus skill. Every move revolved around how Barry would overcome being destroyed by one Titan's power moves. It may be contrived, but the work done here was logical and exciting. After a while, when Michael Barry looked like he had the bout won, his former partner, Alan Steele, interfered and cost Titan the match.
Winner: Titan – DQ
Backstage: "Cowboy" Bob Orton was shown, anticipating the chance to get involved in the goings-on of TCW.
Final Thoughts: I don't know if I quite enjoy the idea of Matt Riviera dominating the broadcast as much as he does. It's the same thing I don't like about Dixie Carter's presence on TNA right now. Both are excellent performers, but both are over-used, tremendously.