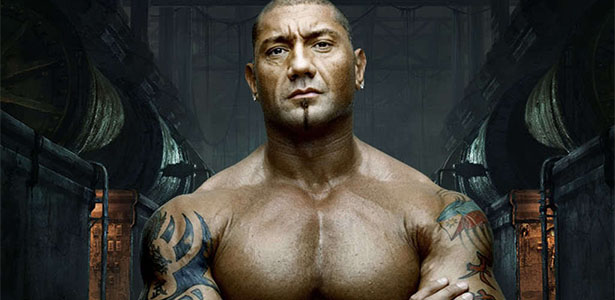 – Check out a trailer from WWE's new DVD on Batista that comes out on June 10th:
Amazon.com have already slashed prices, currently offering discounts on the DVD/Blu-ray and eligible for free shipping. You can order "Batista: The Animal Unleashed" via Amazon.com by clicking here.
– Former WCW star and current NXT trainer Norman Smiley was one of the people playing a Rosebud on WWE TV this past week. NXT talents Braun Stowman and Simon Gotch were also in the group with Becky Lynch and NXT producer Ryan Katz, as we noted before. Stowman, Gotch and Lynch are among those regularly used for Adam Rose's entrance in NXT.
– We noted before that Natalya was training with NXT trainer Sara Del Rey at the WWE Performance Center on Thursday. Eva Marie and several other Divas were also there. Yesterday was a special day at the Performance Center as the WWE talents got to wrestle in front of a group of Florida's Special Olympics athletes. Below is a group photo: