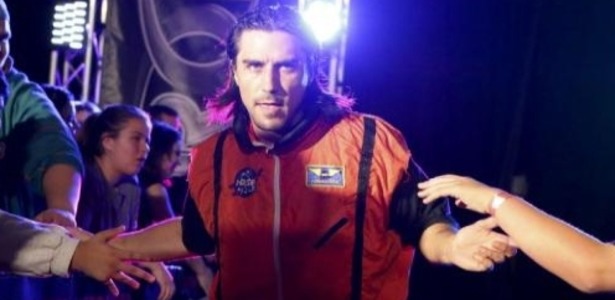 – Former WWE Tag Team Champion, who currently wrestles part-time for Ring of Honor, is the star of a new series on YouTube which is directed by his brother Johnaton London, entitled Hero of the Prophecy. The series sees London, down on his luck as a wrestler, transported across the universe to a distant planet where he is mistaken as the Hero of the Prophecy. Paul must learn to use his pro-wrestling skills and false bravado to not only survive the hostile alien world and its ferocious inhabitants but also defeat Ramzaar's dark forces. Along the way, he will befriend the owl-like wizard Finnegan and the stunningly beautiful, sword-wielding princess Sheetara, all in the hopes of becoming a real hero.
London will be hosting an AMA (Ask Me Anything) on Reddit's pro-wrestling community r/SquaredCircle on March 3 to promote the debut episode of the series on the GeekscopeTV YouTube channel.
You can watch the trailer for the series below.