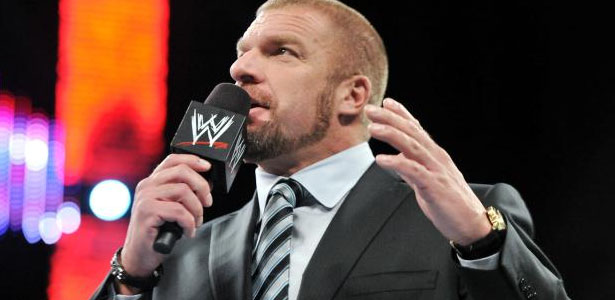 – Triple H was interviewed recently by RX Muscle. Here are the highlights:
* Triple H mentioned that he doesn't want his kids to be spoiled rich kids. He talked about Natalya showing his oldest daughter a few things at one of the tapings.
* He mentioned that Vince McMahon lets him do his own thing with NXT and developmental. Triple H said that everybody can give input, but it's Vince show and Vince is going to make the final call. Vince decides what he wants to do and what he wants to show.
* When Triple H talked about bringing some talent up from NXT, Vince takes a look and then decides whether he wants to put the talent in the main roster, and when and how the right time to do it is.
* Triple H said they are looking for every kind of talent contrary to reports that they want certain [i.e. big] type of guys. They accept small guys, technical guys, high flying guys, big powerful guys, and said that it's about having a variety of talent.
Other topics discussed included Vince's training habits, going two straight days with only 45 minutes of sleep and much more.