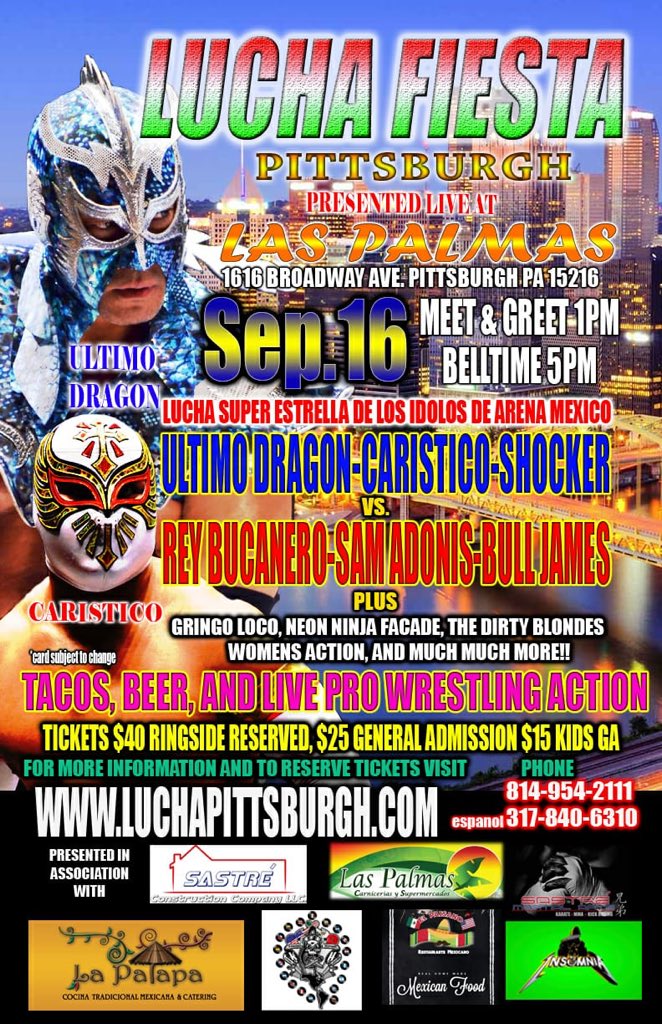 When an athlete holds ten championships simultaneously, it certainly makes a statement about their status as the standard within their industry. For Yoshihiro Asai, the man known literally around the globe as Ultimo Dragon, he was one of the benchmarks and one of the most influential of the cruiser weight style that has become such a common fixture of the industry today. For over three decades, Ultimo Dragon has been one of the most respected figures in the sport, working for major promotions in Japan, the United States, and Mexico throughout his tenure in the business.
Aside from his in-ring ability that inspired a generation of athletes through television, Ultimo has trained several notable names both in Mexico and Japan. He also promoted events through various incarnations of his Toryumon group in various countries. Quite simply, Ultimo Dragon contributed to the genre in almost every way possible, earning a stellar reputation among his peers and fans. While most American fans might know him from his late 90s run in World Championship Wrestling, the creator of the Asai moonsault is undoubtedly a worldwide star in professional wrestling.

This Sunday, Ultimo Dragon will return to America for a very rare appearance at a very unique event. "Lucha Fiesta Pittsburgh" is set to bring several stars of lucha libre to Beechview, a cultural neighborhood located on the city's south side. Las Palmas, an authentic Mexican supermarket, will host the event under a festival style pavilion, creating a unique atmosphere for the special event.
Sam Adonis, brother of WWE's Corey Graves and a star in the CMLL promotion, one of the most storied wrestling organizations in the world, is a native of western Pennsylvania. Adonis, who also had several successful tours of England and a trip to All Japan in recent years, is very enthusiastic about his return to his hometown for what many expect to be a very memorable event.
"This is something Pittsburgh has never seen before, a true lucha supershow. The undercard alone is a whose who of American indies and I'm happy to be a part of it," Adonis said.

Several other lucha stars are scheduled for the "Fiesta" including Shocker, Rey Bucanero, Gringo Loco, and Caristico, the grappler formerly known as Mistico or Sin Cara in WWE.
Shocker, who American fans will remember from his stint in TNA in the mid-2000s, is a 25-year veteran of the industry, working for a variety of companies around the world. AAA, CMLL, New Japan, and FMW are just some of the highlights of his extensive resume as one of the truly international competitors scheduled to perform at Las Palmas. Bucanero is another longtime pro featured on the card, working as one of the cornerstones of CMLL for over two decades.
Aside from lucha legends, some of the best younger talent that could be on a path of building their own legacy are booked to showcase their skills on this special platform. Golden Dragon, a Chicago-based luchador, will be making the trip from Chi-Town to Beechview for the opportunity to make a name for himself on the same card as some of the aerial artists that inspired him to pursue the sport.

"This event means to me that it's a big opportunity for me to get new eyes on me especially with a show with big wrestling stars from CMLL, Caristico, and Ultimo Dragon. And to show the people what Lucha Libre is all about! And what can fans expect, well some intense Lucha Libre from high flying acrobatics, hard hitting moves, and maybe some comedy," he commented.
Those around western PA will have the opportunity to see this stacked card in-person, but anyone from around the world will have a chance to watch the event when it's broadcasted on iPPV through Mike Sorg's Sidekick Media company. Sorg, a member of the Beechview Revitalization Advisory Group and a longtime video producer for nearly every major independent company in Pittsburgh, is looking forward to bringing such a special event to his neighborhood. Along with that, his website (indywrestling.us) just launched its own streaming service to host the independent shows he produces and feature shows with a variety of independent names. The Indy Wrestling Network will bring dozens of hours of content, including rare footage, to fans for just $5.99 a month.

"It's an honor to film and be apart of this show with Ultimo Dragon, not just as a video producer, but as a member of the Beechview board and what it means to bring these legends to this area," Sorg explained.
This weekend will certainly be a memorable experience for everyone involved, and a memorable opportunity for fans to meet several lucha legends that will make a very rare appearance in the Pittsburgh area for a great event.
For more information about the event, you can go to luchapittsburgh.com
What do you think? Comment below with your thoughts, opinions, feedback and anything else that was raised.
Until next week
-Jim LaMotta
E mail drwrestlingallpro@yahoo.com | You can follow me on Twitter @jimlamotta