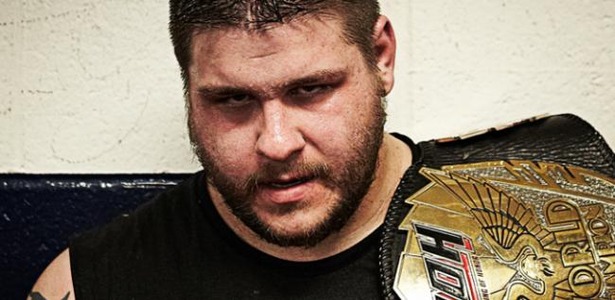 – Sometime yesterday a report surfaced online from another wrestling news site stating that former ROH World Champion Kevin Steen had signed a contract with WWE, having attended a tryout in April and having began what seems to be a departure from Ring of Honor where he has been contracted the last several years. Steen has mentioned in shoot interviews he conducts for Highspots.com that his ROH deal doesn't expire until August of this year, but it's believed he will wrap up his dates with ROH at their first live PPV, Best in the World and then respect his remaining independent bookings before then signing for WWE, but as of right now Kevin Steen has not signed with WWE because he can not legally sign with WWE while under contract with Ring of Honor. Once the story surfaced online and numerous people tweeted a link of it to Steen, he responded with the following:
No.

— Kevin Steen (@FightSteenFight) June 9, 2014
"@concrete1992: @FightSteenFight But THE ZONE!" Right.

— Kevin Steen (@FightSteenFight) June 9, 2014
If any factual news on Steen's future comes to light we will inform you promptly.