Update On Kevin Steen's ROH Future, Being Advertised For August Events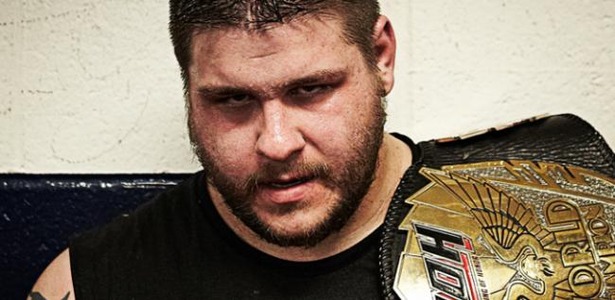 – In the last couple of months there has been much speculation that top ROH star and former ROH World Champion, Kevin Steen, would be signing with WWE, as we reported here last week some reports stating that he had signed were in fact false and that as reported by Dave Meltzer of the Wrestling Observer Newsletter, the parties were merely in negotiations still, with no details on how the discussions were going. Many assumed that Steen's final ROH date would be Best in the World, which is ROH's first live PPV and takes place this Sunday and is available from all major American and Canadian cable and satellite providers. Steen is scheduled to face Silas Young in a match built around Steen trying to cut what seemed like a farewell speech at War of the Worlds in New York City, intensifying the speculation he would be leaving.
But now, Steen is being advertised by Ring of Honor for their Death Before Dishonor events which take place on 8/22 and 8/23 in Milwaukee, Wisconsin and Chicago, Illinois. Steen has confirmed in shoot interviews that his ROH contract expires in August of this year but there has never been any indication if this was early or late August, the presumption being it would be early. With Steen now being advertised for the events it's considered an obligation he must honor, so if Steen is to sign for WWE it won't be until late August at the earliest.