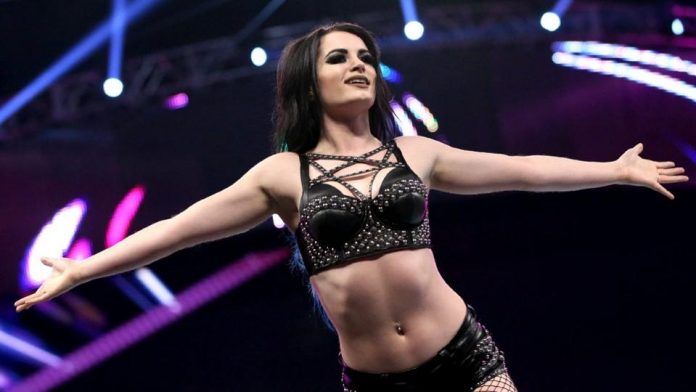 Paige is finally returning to WWE television.
It was reported on Saturday by Mike Johnson of PWInsider.com that the two-time Divas Champion will be returning at Monday's Raw in Atlanta, Georgia.
Although there had been talks of Paige joining SmackDown LIVE upon her return, the two-time Divas Champion will instead join Raw. She was drafted by Raw in last year's WWE Draft but never actually appeared for the brand. During this time WWE.com had her listed as a member of Raw.
It was announced last week that a Triple Threat Match with Survivor Series implications is set for this Monday's Raw as Bayley, Mickie James and Dana Brooke collide for the right to be the fifth and final member of the Raw Women's Survivor Series team. The belief among several people in WWE is that Paige will somehow end up on Team Raw. Johnson speculates that Paige could be added to the Triple Threat Match, making it a four-way, or WWE runs sort of angle to have Paige replace one of the members of Team Raw.
Paige is currently in Atlanta. Alicia Fox posted this photo tonight on Instagram of herself reuniting with Paige.
Paige posted the photo on her own account and referred to Fox as "Captain."
Paige hasn't wrestled since June 2016, at which point she took time off due to a rash of injuries. After being drafted to Raw in the WWE Draft, Paige received a 30-day suspension for a wellness violation in August 2016 and then earned a 60-day suspension for a second violation two months later. In October 2016, she underwent neck surgery. She resumed in-ring training in September at the WWE Performance Center and has been working on her return every week since.