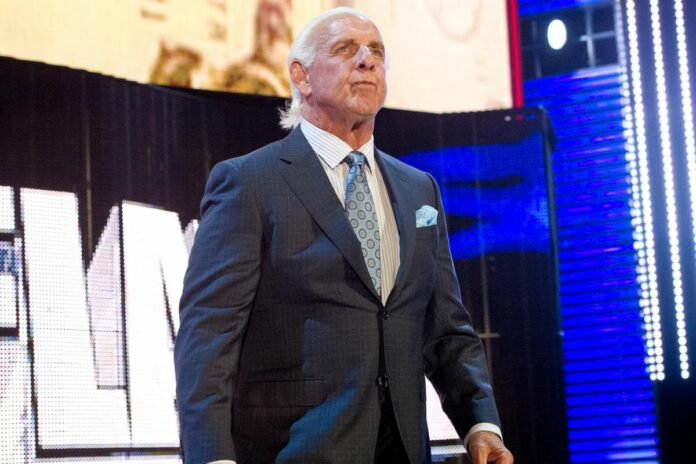 WWE Hall of Famer Ric Flair remains hospitalized after being undergoing surgery earlier this week.
Sports Illustrated reported on Thursday that Flair had an intestinal blockage which resulted in a part of his bowel being removed. Flair's heavy drinking reportedly exacerbated his issues. The surgery led to other further complications and Flair could be hospitalized for over a month.
Dave Meltzer said on Wrestling Observer Radio on Friday night that Flair had an external pacemaker inserted to help his heart. His heart is now beating normally, which Meltzer says "is a positive." While things are looking better than earlier this week, he's on kidney dialysis and it's still going to be rough for awhile.
Meltzer added that Flair still has an infection that hasn't been disclosed. There have been issues giving him antibiotics because of Flair's weakened condition, so it's still "a bad situation."
Meltzer also confirmed that Flair never had a heart attack. The initial pain Flair was feeling was due to the obstruction in his bowel. Flair went to the hospital on Friday, August 11 and he underwent surgery to have the obstruction removed. Flair was in really bad shape on Saturday and Sunday and there was a real fear about what would happen with the surgery on Monday, but Flair pulled through.
"It's not [smooth sailing], but it was a great sign that he got through Monday," Meltzer said.