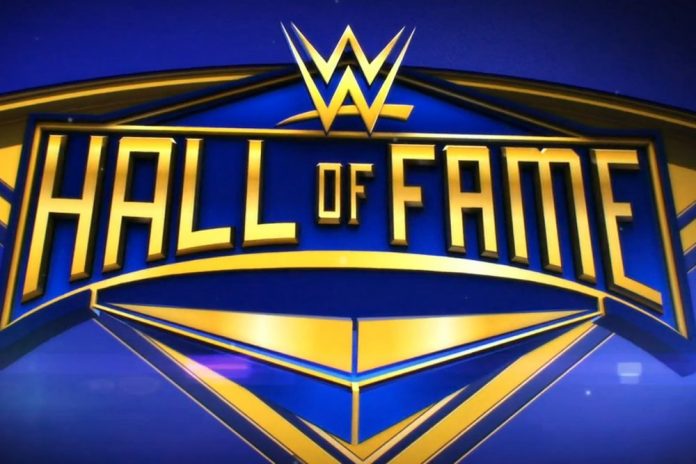 We now know who will headline the 2018 WWE Hall of Fame Induction Ceremony, which takes place on Friday, April 6, 2018, at the Smoothie King Center in New Orleans, Louisiana.
It has been reported last month by a freelance reporter Brad Shepard that Goldberg was going into the Hall of Fame this year. According to Dave Meltzer in the Wrestling Observer Newsletter published today, Goldberg will be the headliner of the 2018 class, which should be announced soon.
Meltzer also heard that The Dudley Boyz (Bubba Ray Dudley and D-Von Dudley) will join the WWE Hall of Fame this year, as Shepard first reported. The duo is scheduled to appear on the 25th anniversary of Raw on January 22.
Meltzer did not say anything about Bam Bam Bigelow, Ivory and Kid Rock being inducted into the WWE Hall of Fame after Shepard claimed they would be enshrined this year.
Meltzer has said that Batista was at one point talked about for the 2018 WWE Hall of Fame, but the feeling is if he's coming back, that would be delayed.
There are many people in WWE who want legendary entrance music composer Jim Johnston inducted into the WWE Hall of Fame. However, WWE has never inducted someone who wasn't a performer.
Meltzer adds, "I don't know that it can't happen, and obviously it should happen given the importance of entrance music and the iconic nature of many of the tunes he put together, but the political nature of his being gone this year would seem to make that awkward."
It was reported earlier this month that Johnston parted ways with WWE after his contract expired and it wasn't renewed by the company. Johnston apparently wanted to stay with WWE, but he was one of the highest paid non-executive employees in the company and CFO$ had taken over as the main composer of WWE entrance music in the last five years.