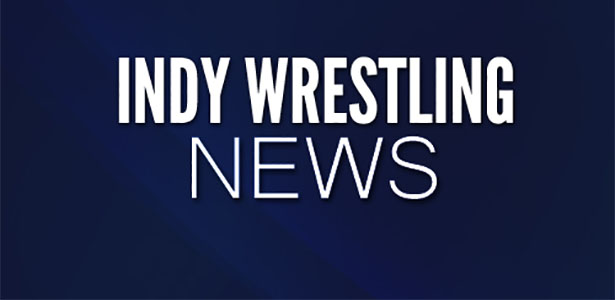 VALKYRIE Womens Pro Wrestling Presents NYC's First All-Womens Event
Debuting in Brooklyn on May 24 for NYC's first all-women extravaganza!
Men have dominated sport entertainment since the beginning of its inception. While shows like E!'s 'Total Divas' have showcased the lives of women in professional wrestling, providing entertainment and proving there is interest in lady wrestlers, the show fails to focus on what wrestling fans pay to see: in-ring action!
VALKYRIE Womens Professional Wrestling, the company that will change your view of women in not only professional wrestling, but as a whole: as competitive, athletic, fighting machines.
VALKYRIE will expose the in-ring action and tenacity of an all-female roster. Debuting May 24 at the Ludus Wrestling Center (133 29th Street, Brooklyn, NY), this will be the first all-womens wrestling event in the history of New York City, a major milestone in not only professional wrestling but in civil rights, after a fifty year ban on womens professional wrestling in New York state was was lifted in 1972.
"Wrestling historians can tell you all about how women weren't allowed anywhere near in-ring competition until the 1970s and even from there it was a huge mountain to climb to get away from hair pulling and eye rakes to actually showing off their capabilities in the ring," commented Vice President Phil Stamper. "We are looking to showcase some of the best female wrestlers out there right now in a serious, sports-driven atmosphere. This is the first of its kind in New York City. We aim not to break the mold but to shatter the foundation."
The inaugural show will feature the first ever "International Joshi Grand Prix" tournament to crown the best of athletic competition. VALKYRIE provides a truly international roster composed of American, Japanese, Canadian, Colombian, and Puerto Rican stars. Eight of the world's top female wrestlers will be competing for the right to call themselves the best, featuring:
La Rosa Negra
Jessie Belle Smothers
Sumie Sakai
"The Baddest Woman on the Planet" Bonesaw Jessie Brooks
Hania the Howling Huntress
Mistress Belmont
Cherry Bomb
Davienne
NON-TOURNAMENT SPECIAL CHALLENGE MATCH
Former NWA World Womens Champion Kacee Carlisle vs. Former TNA Wrestling star Mickie "Moose" Knuckles
Hosted by Master of Ceremonies Larry Legend!
Warriors of Wrestling presents
VALKYRIE Womens Pro Wrestling
May 24th at the Ludus Wrestling Center
133 29th Street
Brooklyn, NY 11232
Doors open 7pm, Bell time 8pm
Tickets are $20 at the door, $15 for children. Tickets can be bought in advance at a discounted rate at VALKYRIEWomens.com
Facebook.com/VALKYRIEWomens
@VALKYRIEWomens
#WeRise