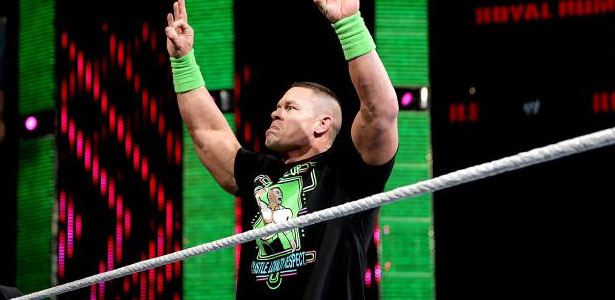 – Variety has a new article predicting good things for WWE via their new TV deal and the WWE Network.
– CNN has an article examining how much the company's stock has risen here.
– Susan G. Komen has announced that John Cena will be the official Grand Marshall for their 25th annual Global Race for the Cure. It takes place on May 10th in Washington, D.C. on the National Mall. Komen President and CEO Dr. Judy Salerno, said in the announcement, "We are thrilled to have John Cena join us as Grand Marshal as I know his reach will undoubtedly bring attention to the great need in the National Capital Region. He's a tough competitor in the ring, but he has a special place in his heart for this cause and for our work."
Cena and WWE have also set up "Team WWE" to walk at the Global Race. Fans can join the team by registering for the Race via GlobalRacefortheCure.org and search "Team WWE" under the "Join a Team" page.