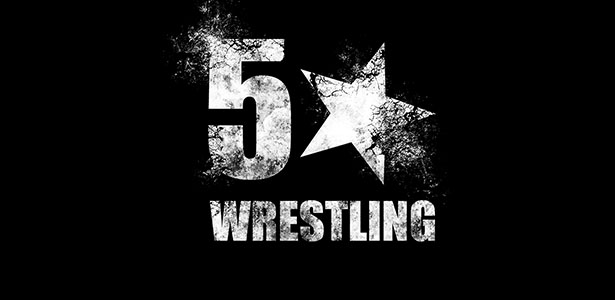 The video features "Raging" Andy Organ hitting 10 unique versions of the RAO in the upcoming PlayStation 3 game, 5 Star Wrestling.
5 Star Wrestling is in no way affiliated with or connected to any real life wrestler/wrestling promotion. The game is a work of fiction, the characters are all original creations.
5 Star Wrestling is the upcoming PlayStation 3 game developed by Serious Parody. (The wrestling fans who made the award winning iPhone game, Wrestling Manager.)
Everything you see in this video has been captured during gameplay but we are still working to improve things like collision detection, animation, clipping and lighting so please bear with us if you see something a little funky.
We are proud to introduce never before seen features like our revolutionary Limb Damage System which takes 'selling of wrestling injuries' to a whole new level. If you're up against an opponent who likes to lift people above his head and slam them to the mat; focus your attacks on his leg then mock him, as his knee buckles when he tries to lift you. If you're up against a fast paced, high-flyer, attack their body to reduce their stamina and slow them down. There's a different way to approach each opponent.
Our characters boast huge move sets with more Moves-Per-Wrestler than just about any other wrestling game ever made. Each with their own sense of style and the largest amount of Unique-Moves-Per-Wrestler in the history of the genre.
In modern day pro-wrestling, Finishing Moves are a huge part of any show and 5 Star Wrestling takes the concept further than any other wrestling game before it. We have Finisher-To-Finisher Reversals, Tired, Quick and Powerful versions of each Finisher all of which adds both drama and a sense of authenticity that hasn't been experienced in a wrestling game before. Characters like 'Raging' Andy Organ have close to 30 versions of his finishing move, which means he can strike from anywhere. This not only makes for a great experience but it helps lower the amount of times that players see the same animation in a single match, whilst giving players a huge amount of creative freedom in the ring.
5 Star Wrestling places a huge emphasis on Ring Psychology and truly authentic pro-wrestling strategy. We want players to tell phenomenal wrestling stories when they wrestle and we give them the tools they need to do it. There are 8 different styles in 5 Star Wrestling. (One for each character at launch.)
1) Babyface Brute
2) Heel Brute
3) Babyface Tactician
4) Heel Tactician
5) Babyface Risk Taker
6) Heel Risk Taker
7) Babyface Showman
8) Heel Showman
We've gone to extreme lengths to make each character feel unique… It's not just about moves, character archetypes, good guy/bad guy alignment or costumes. Each character also has unique perks for example HarVee Dee has the most powerful kicks in the game where as Jonny Miavia gains more momentum from his combo than the rest of the roster. We've hidden lots of micro-features like these throughout 5 Star Wrestling as we want our players to feel like they can master the art of a character. These subtle differences really do help make each match up feel like a new experience. Here's a few examples.
GREGG HEARTY VS HARVEE DEE
This match up is about unorthodox offense with spring boards moves, suicide dives and lots of crazy strikes. You're not likely to see knees buckling in this match but you might see a Spring Board All Star Frog Splash.
CURTIS ANGEL VS RAGNABRÖK 'THE CONQUEROR'
Brains vs Brawn. Curtis is going after the legs and all his opponent is thinking is Ragnabrök Smash! If Curtis gets the early advantage, Ragnabrök is going to struggle to use his most powerful moves but can Angel wrestle smart enough to fully execute his strategy? Or will Ragnabrök take the early advantage and punish Angel with brute strength?
JONNY 'THE BULL' MIAVIA VS 'RAGING' ANDY ORGAN
This match up is all about two men who know each other really well, trying out-do each other whilst putting on a great show. Expect to see finishing move reversals galore, lots of close 2 counts and a dramatic end to what should be a classic.
DYNAMITE PEGASUS VS 'UNCLE' CURTIS ANGEL
2 Tacticians who can not only out wrestler the best of them but are both deadly submission specialists. This is going to be a chess match played by 2 grandmasters who both know how to reverse each others Submission Finishers into their own Submission Finishers. Expect to see Ankle Lock's rolling into Pegasus Locks, Pegasus Locks turning into Uncle Slams, Uncle Slams turning in to Pegasus Locks, etc. This match up will feel like a war!