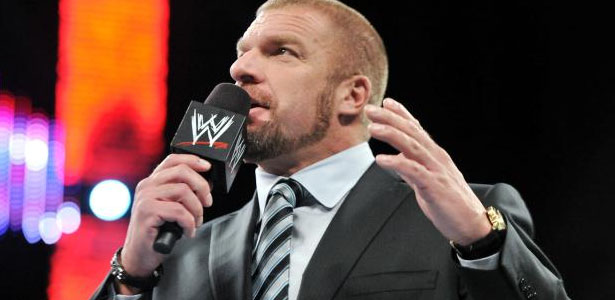 As seen below, Triple H and Michael Cole are back for their weekly sitdown interview. Below are highlights:
* He said Vickie Guerrero was hated for 9 years and all of a sudden she stood up to Stephanie McMahon and mentioned Eddie Guerrero and she's loved. He said the only reason she was with WWE was because of Eddie. Triple H hope Vickie does well for herself because she lost any future opportunities with WWE.
* Regarding Dean Ambrose saying Triple H has an enemy for life, Triple H says to get in line. He says Seth Rollins made The Shield and when The Shield was over, he took the talent that was in The Shield for himself.
* He dismissed talk that he put Kane into the ladder match to protect Randy Orton. He put Kane in the match because it's best for business. Triple H says he's created the most epic ladder match in WWE history and one man will walk as the undisputed champion.
* On SmackDown this Friday, he says Roman Reigns and Kane will get a chance to know each other. He says Reigns just might find out that he's awoken a demon.