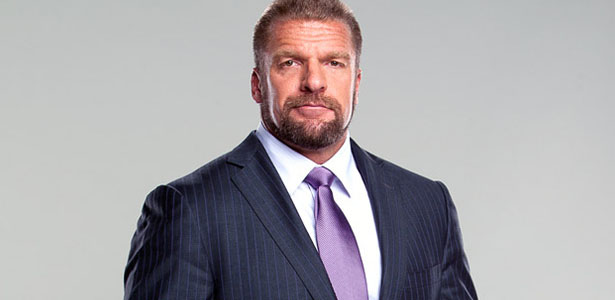 – Below is the latest interview with Michael Cole and Triple H. Here are the highlights:
* Triple H called The Wyatt Family vs. The Shield "Armageddon".
* Regarding the Elimination Chamber match, Triple H says Randy Orton's 0-5 Chamber record also makes him experienced. Triple H says John Cena is definitely a favorite to win as he's won before. Cena knows what it takes too win. Triple H says a guy like Sheamus thrives in an environment like the Chamber. Christian, who has never been in a Chamber match, is dangerous because he's desperate, Triple H says. Triple H says Cesaro is suddenly on a different playing level and has the momentum to make him dangerous inside the Chamber.
* Triple H says Daniel Bryan isn't going into the Chamber 100%. He's an underdog and his fans love that about him. Triple H says the fans will have a lot to get behind Bryan on at the pay-per-view..
* Triple H wouldn't predict a winner but said they are willing to make the winner the face of WWE, even if it's not Randy Orton.
* Next week's interview will discuss the WWE Network.