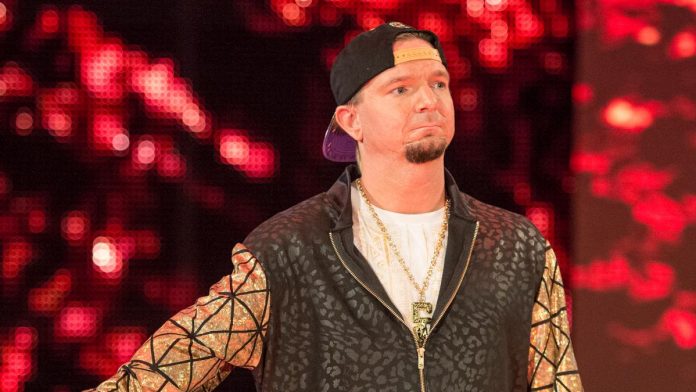 This past Wednesday, James Ellsworth's one-year stint with WWE finally came to an end after he was released from his contract.
While the news hardly came as a surprise following the releases of Emma, Darren Young, Summer Rae and multiple NXT talents, WWE fans took to social media to praise Ellsworth.
After news of his release broke, some shocking info came out which suggests that Vince McMahon had some crazy plans for Ellsworth at WrestleMania 34.
According to Wrestling Sheet Radio, Ellsworth was in line to face Charlotte Flair in the SmackDown Women's Championship Match at next year's show in New Orleans, Louisiana.
The strange way this was going to come about was that WWE was going to develop Ellsworth into a transgender character which would have given him a major push heading into WrestleMania 34.
Back in June, Ellsworth unhooked the Money in the Bank briefcase and the reported plan was for him to become the rightful holder of the briefcase once he came out and go on to challenge for the SmackDown Women's Championship — and potentially win it too.
The idea came from Vince McMahon as a way to give Ellsworth significant heat. It was noted that there were still plans to do the storyline as late as August
After being released, Ellsworth announced on Twitter that he is accepting bookings for dates beginning on February 12, 2018.
Thank you to the numerous people inquiring to book me, I can start taking bookings February 12th, email me at bookellsworth@gmail.com

— James Ellsworth (@realellsworth) November 16, 2017