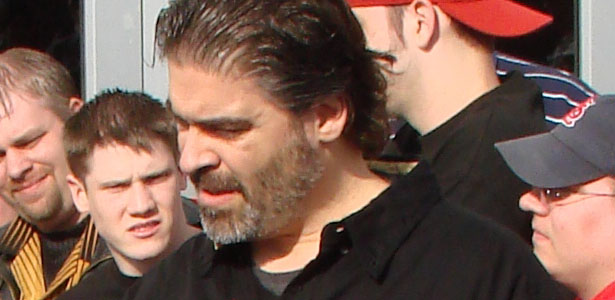 There have been a lot of signs lately that Vince Russo is working with TNA again. From an apparent obsession with The Beautiful People to odd title changes, his trademark gauntlet matches and more, all signs have pointed to Russo being involved creatively, regardless of what people in the TNA offices are saying. When talk of Russo comes up, people within TNA get quiet and try to change the story. There's been a feeling that if Russo isn't writing the original scripts for Impact, then he's getting passed scripts to do re-writes.
PWInsider now confirms that Russo is indeed working for TNA again. He is on TNA's payroll as a consultant. Russo has been offering ideas and doing critiques of the TNA TV shows.
TNA creative is currently headed by John Gaburick. His team of writers is made up of David Lagana, Christy Hemme and Matt Conway. Gaburick sets the direction and comes up with ideas, with the help of the team. They then put it on paper and write the script. Apparently Russo is making changes to some original ideas before passing the script back to Gaburick.
(Source: PWInsider)