Watch The Wolves Win The TNA Tag Titles (Video), Reason For Title Switch, New PPV Match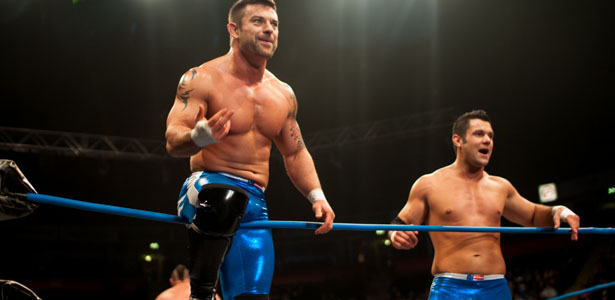 Check out the video below featuring The Wolves defeating BroMans for the TNA Tag Team Titles at Sunday's live event in West Virginia. The reason for the title change is because BroMans aren't advertised for the TNA vs. Wrestle-1 pay-per-view taping in Japan on March 2nd.
With the title change, it will now be The Wolves defending the belts against Shuji Kondo and Kaz Hayashi.