Who Batista Hugged In The Crowd At WWE Raw, Batista's Skinny Jeans, Raw Theme, Rumble Video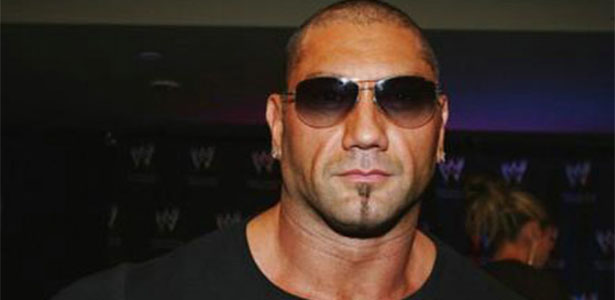 – The man who Batista hugged in the crowd during Monday's WWE RAW was boxing champion Nonito "The Filipino Flash" Donaire.
– The theme song for Monday's MLK edition of RAW was "Difference Maker" by NEEDTOBREATHE.
– Ricardo Rodriguez tweeted about Batista's return and his skinny jeans, which were a trending topic on social media Monday night:
Poor ADR… Almost feel bad and almost makes me want to get the duo back together to help him out with Batista…Almost. #RAW good match tho

— Ricardo Rodriguez (@RRWWE) January 21, 2014
Great to see Batista back! But them skinny jeans… Amigo… No manches…

— Ricardo Rodriguez (@RRWWE) January 21, 2014
– Here's a "Royal Rumble: By The Numbers" promo that aired on Monday's WWE RAW: A special look at some of the most interesting numbers and stats from Royal Rumble over the years.