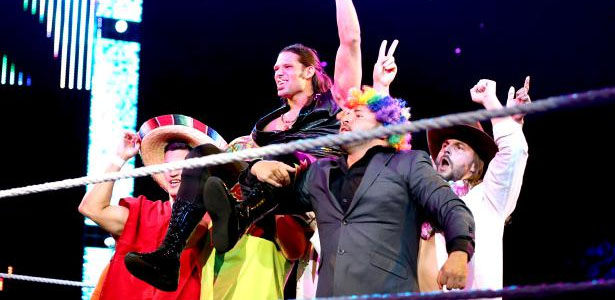 – WWE has been using NXT newcomers as Adam Rose's Rosebuds but the party people with Rose on Monday night's RAW were local indie wrestlers from New York and indie promoter Shane Alden. The muscular guy in a green tank top was wrestler Jeff Starr, who is known for once being together with Sunny.
– Brian Knobbs of The Nasty Boys turns 50 years old today while Colt Cabana turns 34.
– As "WWE Countdown" highlights the greatest villains of all time, Vickie is shocked to find herself included in the list.