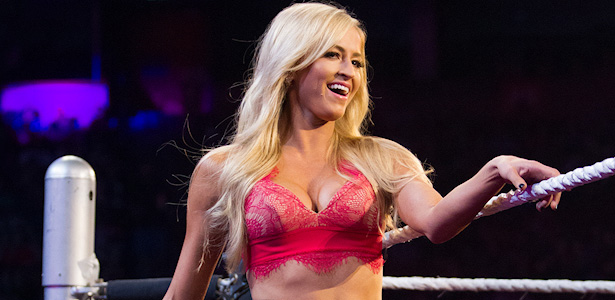 – Dave Meltzer mentioned on Wrestling Observer Radio on Wednesday Summer Rae hasn't returned to television because WWE officials have yet to determine a role for her.
Summer Rae was recently cleared to return to the ring after being sidelined with undisclosed injuries in August. She was backstage at Raw last week.
According to Meltzer, the feeling among WWE officials is that there are enough active female wrestlers on Raw and SmackDown LIVE at the moment and they currently don't want to change things.
Summer Rae is listed as a member of the Raw roster on WWE.com. She has yet to appear on Raw television after being drafted to the brand last July.
– Nikki Bella and John Cena opened up to Entertainment Tonight during the FOX Upfronts presentation in New York City on Monday.
Regarding their wedding, Nikki says wedding planning isn't really going but they do have wedding planners working for them. She also said that she's in no hurry to have children after sister Brie Bella giving birth to Birdie Joe earlier this month.