– Besides the pre-show match for the WWE Tag Team Titles and the 2014 Hall of Fame ceremony, below are extras for the WrestleMania XXX DVD, courtesy of WrestlingDVDNews.com:
– Top 30 Greatest WrestleMania Moments
– Hulk Hogan Discusses WrestleMania
– Triple H & Stephanie McMahon Reveal the WrestleMania Set
– Batista Reflects on His Return to WWE
– Randy Orton Speaks On Becoming the Face of WWE
– The History of Andre the Giant
– The Streak vs. The Beast
– A Look at Hulk Hogan's Storied Career
– John Cena Confronts His Fears
– AJ Lee vs. The World
Blu-ray Exclusives
– All That's Left is The Game
– Bruno Sammartino Unveils His Statue
– Steve Austin's new podcast interview with Paul Heyman is now online at this link.
– The cast of WWE Legends House is currently in New York City doing media for this week's premiere. Here they are at the Hot 97 studios this morning: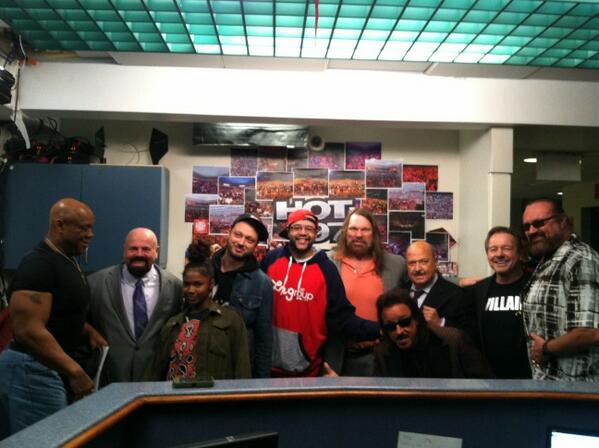 Legends hot 97