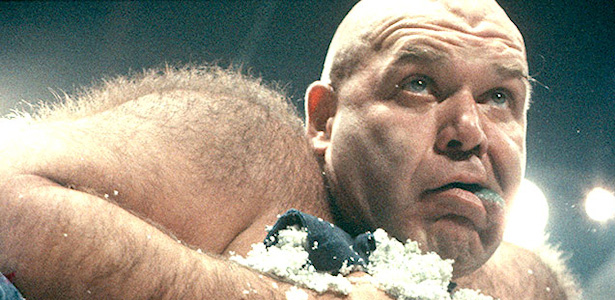 WWE Hall of Famer George "The Animal" Steele, a fan favorite during the 1970s and 1980s, is currently dealing with some very serious health issues.
According to Wrestling Observer Newsletter editor Dave Meltzer, the WWE icon is in poor health and currently in hospice care.
WWE Hall of Famer Bob Backlund posted the following about Steele today on Facebook about Steele.
Steele, who is 79, has been in poor health for the past year. He revealed last May that he was dealing with some "serious health challenges."
Just to let everyone know that I'm dealing with some serious health challenges right now.

— George Steele (@georgesteele) May 23, 2016
I'm at peace with whatever God's plan is for me knowing that God is always in control.

— George Steele (@georgesteele) May 23, 2016
Prayers continue to be appreciated. Thank you and God Bless. Jim/George

— George Steele (@georgesteele) May 23, 2016
Steele is probably best known for his quirky demeanor, pulling the stuffing out of numerous turnbuckles and talking to his stuff animal named Mine.
Steele played a pivotal role in Ricky "The Dragon" Steamboat's memorable victory over "Macho Man" Randy Savage at Wrestlemania III. Steele shoved Savage off the ropes, preventing him from hitting Steamboat with the ring bell. Steamboat pinned Savage moments later, claiming the Intercontinental Championship.
In 1995, Steele was inducted into the WWE Hall of Fame by Doink the Clown.