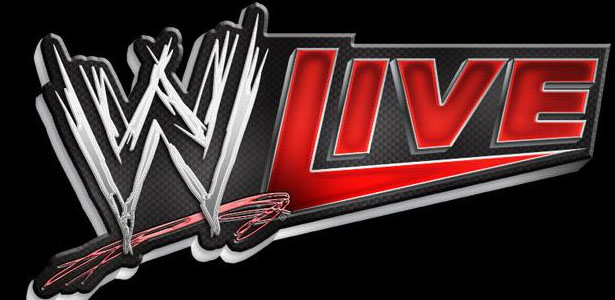 Thanks to PWMania.com reader Jose Gonzalez for sending in the following:
Here are the results from the house show for WWE in Buffalo, NY Saturday. I believe every match but the 2 Kane matches were at least 12 minutes:
* Primetime Players def. Rybaxel when Titus O'Neal hit the Clash of the Titus on Curtis Axel. PTP came out to a nice pop.
* Bella Twins def. Aksana and Alicia Fox when Nikki Bella hit the Rack Attack on Aksana. Fans got to vote on whether this would have been a Divas Tag Match or a Diva Dance Off. The Bellas got a nice pop with the finish of the match.
* Alberto Del Rio def. Sin Cara by submission with the Cross Armbreaker. Del Rio accidentally removed Sin Cara's mask during a spot on the turnbuckles, possibly setting an inverted superplex. Lots of heat for Del Rio. The Real Americans came out and ambushed Sin Cara after the match with Zeb Colter cutting a promo about lazy Mexicans
* Cody Rhodes and Goldust def. the Real Americans w/ Zeb Colter after Cody hit Cross Rhodes on Jack Swagger, retaining the WWE Tag Team Championship. Big pop for the champs. They gave photo ops for those ringside, hugging fans and posing with the titles.
—-INTERMISSION—-
* Los Matadores and El Torito def. 3MB after a double Samoan Drop to Jinder Mahal. El Torito got ring time after a hot tag and got huge applause.
* Kane def. Zack Ryder after a chokeslam. Both came out to pops. Kane then cut a promo about how he handles things hands on as Director of Operations, and issues an open challenge accepted by the Big Show. MASSIVE POP FOR BIG SHOW!
* Big Show def. Kane after a WMD. Brad Maddox comes out and shoots on Kane about properly booking the match. He also calls Big Show a giant dummy and eats a stiff Chokeslam for his efforts. Hard to tell if it was stiff, or everyone sold it when refs and doctors checked on him laid out in the ring.
* John Cena def. Randy Orton by disqualification. Back and forth match. Orton got Vickie Guerrero heat, and I didn't think it could be matched. Orton low blowed Cena, retaining the WWE World Heavyweight Championship. Good build up to the Royal Rumble