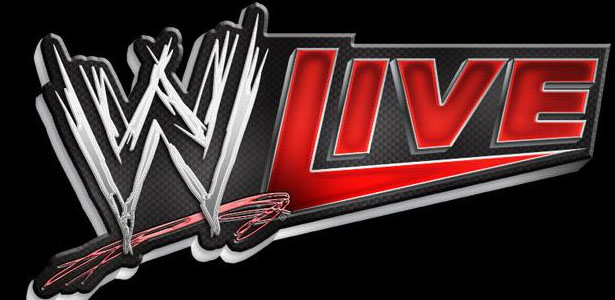 Opening bout is Eric Rowan vs Jimmy Uso…..
Uso wins with a roll up after being dominated most of the match.
Next up is Bo Dallas vs. R-Truth. Bo starts by getting on the mic saying he's in Richmond, not Hampton.
R Truth wins.
Next up is the Prime Time Players vs. 3MB, Mahal and McIntyre
Titus pins McIntyre at the 9:30 mark for the win.
Next up is Fandango with Summer Rae vs. The Miz
Miz wins at 9:57 with the figure 4.
Next we have Divas action, A.J. and Tamina vs. Emma from NXT and Natalya.
Natalya wins at 7:40 with the sharpshooter.
Cage match time….we have Bray Wyatt vs. Daniel Bryan. Wyatt introduces Bryan as the new member of the Wyatt family, dressed in a dark blue jumpsuit. Wyatt says the match won't happen.
Bryan dominates the match for about four minutes then Bryan gets in his regular moves. Then Eric Rowan gets in the cage
Bryan attacks him but gets run over by Wyatt who then gives Bryan sister Abigail for the win at 5:02.
Next up is Bad News Barrett vs. Justin Gabriel
Barrett wins with the bullhammer at 4:58.
Next is Big E Langston vs Damian Sandow for the Intercontinental Title.
Big E nails his finisher for the win at about the 9 minute mark.
For the final match, we have CM Punk vs the Shield
Punk wins at 13:44 after Punk has Ambrose up for the GTS and Reigns goes for the spear but Punk drops Ambrose right in the path of Reigns
Reigns has to stop to avoid Ambrose, only to get kicked in the head by Punk. Punk hits the GTS on Ambrose for the win.
(Thanks to Dave Kilgore)