Cesaro Latest, David Otunga, Yoshi Tatsu & Tyson Kidd. Christian Not In Match Due To Concussion
– There was some chaos as fans were trying to get into the actual stadium part of the Superdome before WrestleMania XXX hit the air. Bryan Alvarez of F4Wonline.com notes that people were pushing and shoving, and yelling at each other trying to get into the seating area. At one point fans stood there for 20 minutes without moving.
– Stars who appeared in the Andre the Giant Memorial Battle Royal at WrestleMania XXX who weren't announced before the match were the winner Cesaro, David Otunga, Yoshi Tatsu and Tyson Kidd. Christian was not in the match due to the concussion he suffered a few weeks ago on RAW.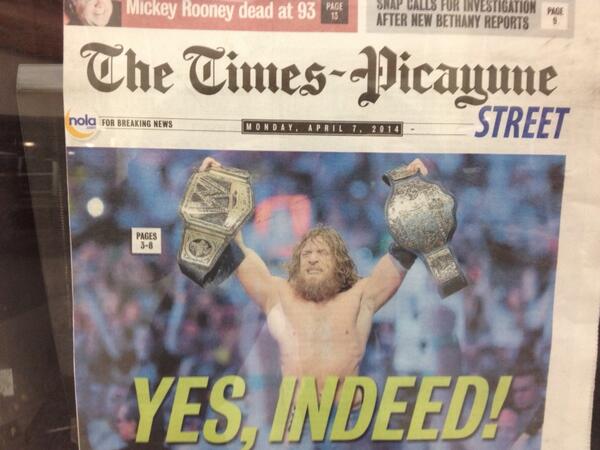 – JBL tweeted the following about The Undertaker's Streak ending:
When Bruno lost the title they said the Garden was stunned, that's how I felt last night. End of an era. #thankYouTaker #LoveThatGuy

— John Layfield (@JCLayfield) April 7, 2014